Support Groups Training Days
31st March 2019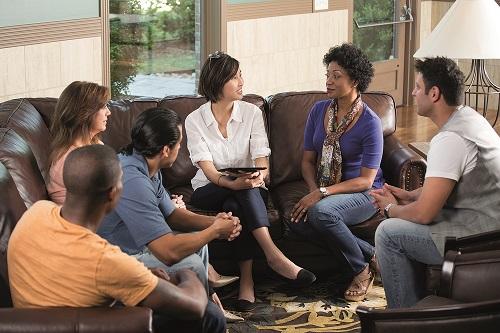 Following The IBS Network's successful training days in 2018 for Support Group Leaders, We are planning to hold more in 2019.
Self-management is the cornerstone of living well with IBS. If people can share their experience in an open and non-judgemental environment, learn to understand their own illness, and support others, IBS symptoms can be much better controlled.
The IBS Support Group Leaders' Training Days have been planned for
Saturday 6th April 2019-Sheffield
Saturday 14th September 2019-Sheffield
Saturday 30th November 2019-Bristol
Those attending will gain guidance from healthcare professionals and people who have learned to manage their IBS, as well as practical information on setting up and running groups.
For more information and an application form, please email: sam@theibsnetwork.org
The IBS Network has provided support to patients and healthcare professionals for over 25 years. The charity receives its funding from various sources, including: annual memberships; an online shop, for purchasing the 'Can't Wait' card, Radar keys and other useful aids, in addition to income from fundraising events and legacies.
At any one time, IBS affects around 15-20% of people living in the UK, which equates to approximately 12 million people. The illness is used to describe a collection of otherwise unexplained symptoms relating to a disturbance in the bowels, which can include abdominal pain, bloating, constipation and diarrhoea.
More information on the condition and The IBS Network can be found at: https://www.theibsnetwork.org/