IBS support services at the Pharmacy Show
4th August 2017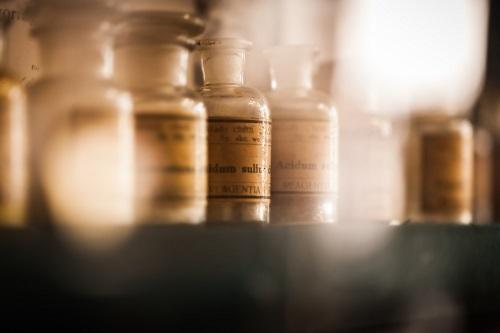 The IBS Network, the national charity which supports people living with Irritable Bowel Syndrome (IBS), is exhibiting for the first time at this year's Pharmacy Show in Birmingham.
As the largest, national conference and exhibition for community pharmacy professionals, it provides the ideal platform for the charity to work more closely with this audience and improve awareness of IBS, a chronic long-term condition.
Estimated to affect around 10-20% of the UK population at any one time – IBS causes a significant burden on the NHS and is reported to cost £200 million per annum in the UK. Through providing more detailed understanding of all aspects of IBS to Pharmacists and other healthcare professionals, they can help patients to self-manage their own condition. By reducing the number of repeat visits to GPs and Pharmacists, and encouraging signposting of patients diagnosed with the illness to The IBS Network charity, this will allow more people to access the support they need and help towards saving valuable NHS resources in the long-term.
The IBS Network charity offers a whole range of services to those with the condition, including the IBS Self-Care Programme, a specialist IBS nurse helpline, individual advice from healthcare professionals, a growing network of support groups, access to an online forum, plus ongoing information and updates via the charity's magazines, email newsletters and other supporting material. Free IBS support packs, including factsheets, posters and leaflets, will be available for pharmacy professionals to collect from stand PJ19 during the show (while stocks last).
Sam Yardy, Operations Manager at The IBS Network, commented:
"We're really excited to be exhibiting at the Pharmacy Show for the first time this year. Hopefully, it should provide us with the opportunity to talk directly to pharmacists and other healthcare professionals about IBS and self-management of the condition, as well as potentially expanding our Advisory Board team of experts."
IBS is a chronic, long-standing illness consisting of frequent abdominal discomfort and bowel symptoms which cannot be explained by any other disease. Symptoms can be complex and conflicting and may include one or a combination of constipation, diarrhoea, abdominal cramps and pain, bloating, changes in bowel movement, and frustrated defaecation. It can lead to feelings of isolation and cause major problems in people's working and personal lives.
The IBS Network team will be available on stand PJ19 throughout the show to discuss how the charity can support your pharmacy team and patients diagnosed with IBS.
More information about The IBS Network at the Pharmacy Show 2017 can be found here http://www.thepharmacyshow.co.uk.