Win Silicolgel Sachets for 'on-the-go' relief
28th September 2022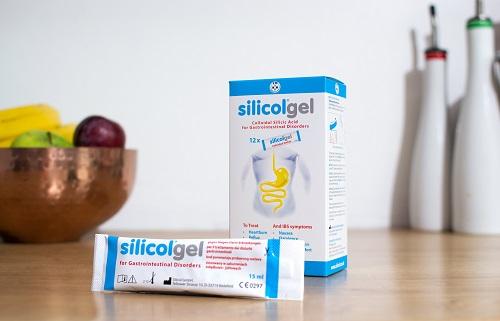 COMPETITION CLOSED
Anxiety based around travelling, whether on holiday or commuting to work, can trigger unpleasant digestive symptoms. Developed in response to customer demand, new Silicolgel sachets are a welcome development for the thousands of people who already rely on Silicolgel in the UK to relieve their symptoms.
The 15ml sachets of silicic acid gel are hygienically sealed and small enough to tuck into a pocket, purse, hand luggage or handbag. Taken orally straight from the sachet or mixed with a little water, they are also ready to take 'on-the-go' for relief.
Silicolgel coats the stomach and upper gastrointestinal tract with a protective layer of silicic acid gel which acts like a magnet, attracting irritants, toxins and pathogens to the gel. During this process the Silicolgel particles also adsorb excess acid and gases. When the stomach empties naturally these molecules are passed through the body.
25 winners will receive a box of sachets and 200ml bottle worth £20.10. To enter, email your name and address to info@theibsnetwork.org by 2pm on Thursday 29 September 2022.
Silicolgel Sachets (RRP £10.95, 12 x 15ml sachets), 500ml bottle (RRP 19.95) and 200ml bottle (RRP £9.15) are available from The IBS Network online shop, Boots and Holland & Barrett.
Terms and Conditions: Entrants must be over 18 and based in the UK only (Channel Islands and Isle of Man excluded). One entry per household only.