20 half marathons in 20 months for IBS charity runner
9th April 2019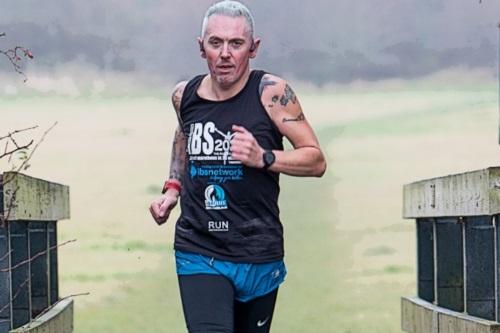 A runner raising money for The IBS Network, a national charity based in Sheffield, is running the Sheffield Half Marathon on Sunday as part of a bigger challenge to run 20 half marathons in 20 months.
Jeff Finnie, 52, suffers from Irritable Bowel Syndrome (IBS) but is determined that the condition will not stop him completing the challenge and raising more than £2,000 for The IBS Network, the national charity that supports people living with IBS.
Jeff's challenge began in January with the Gloucester half marathon and since then he's completed Llanelli in February, and Lisbon, Portugal in March. The challenge will see him run 20 half marathons in 20 months, ending with a full marathon in Sydney, Australia in September 2020.
Jeff, who is from Swindon, said: "Living with IBS is a huge challenge, which is made more difficult to manage with running and training. Since my diagnosis, The IBS Network has been a great help and support, providing advice from specialist healthcare professionals."
Jeff will join a team of 10 IBS charity runners taking part in the Sheffield Half Marathon on Sunday, and is looking forward to the challenge, even the hill climb.
Jeff added: "As a team, we've had many discussions about the hill. We're looking forward to it and dreading it in equal measure. For me, as a runner and a person living with IBS, it's just another thing to conquer on the journey. It might be tough but I'll try my best."
Irritable Bowel Syndrome is a long-term illness which affects around 12 million people in the UK. Symptoms include abdominal pain, bloating, constipation and diarrhoea. IBS is different for each individual and can be triggered by food, stress and anxiety.
Alison Reid, chief executive of The IBS Network, said: "Jeff is an inspiration. Through his challenge he's determined to raise awareness of IBS and the charity. We wish him, and all The IBS Network team, the very best on Sunday and I am looking forward to cheering them on."
For more information about IBS visit The IBS Network website www.theibsnetwork.org
To sponsor Jeff visit www.ibs-2020.co.uk