Download your FREE IBS Awareness Month poster today
30th April 2019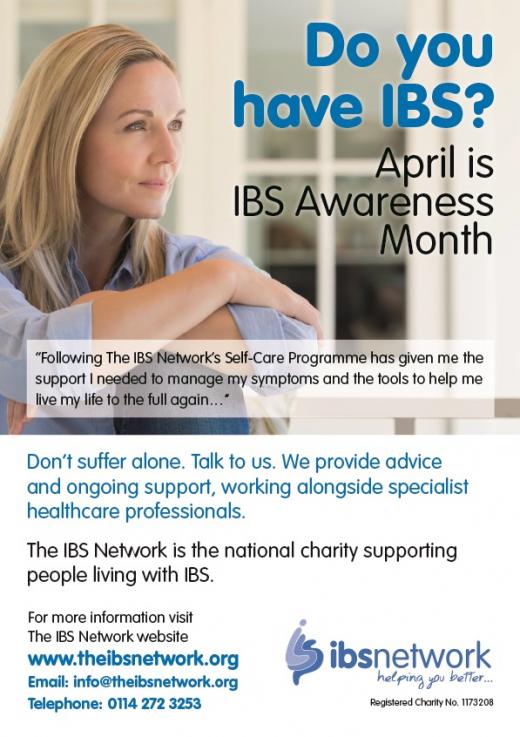 As part of IBS Awareness Month in April we're raising awareness of IBS and need your help.
Download your free IBS Awareness Month posters here and put them up in the office, local community centre or supermarket noticeboard.
Raising awareness of the condition and The IBS Network will mean we can help and support more people to live well with IBS.