FREE ENTEROSGEL® 225g STARTER PACK TO ALL PAYING MEMBERS
6th February 2023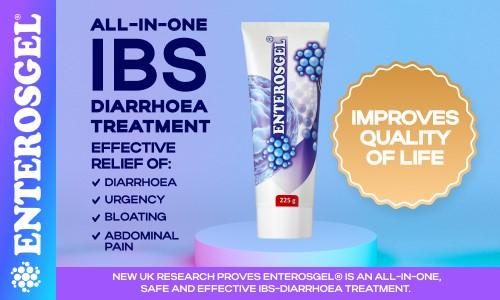 The IBS Network has partnered with Enteromed, makers of ENTEROSGEL® to offer a Free Starter pack to all paying members of The IBS Network.
ENTEROSGEL® is a clinically proven all-in-one IBS-diarrhoea treatment for the effective relief of diarrhoea, urgency, abdominal pain and bloating.
Members of The IBS Network will receive a free starter pack of ENTEROSGEL® which contains one tube of ENTEROSGEL® 225g worth £20.80
ENTEROSGEL® is a safe effective treatment for the whole family, including children aged one+.
This offer is open to all members of the charity's community who have paid a one-off payment of £24 or £34 for one year's membership
The offer is strictly limited to the first 1000 verified members, offer expires when stocks run out or by the end of the offer on 28th February 2023, whichever is first.
You can claim your FREE starter pack from Enteromed up until 31st March 2023.
One claim per member per household
To get your unique link to redeem online, email info@theibsnetwork.org quoting your full name and email address under which your membership is held.