Gerry's Story
9th December 2020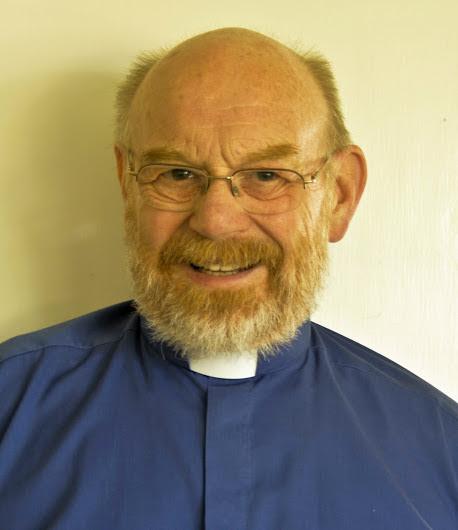 Gerry Wilson was diagnosed with IBS 15 years ago. Here he shares his story of how managing his stress and anxiety through Cognitive Behavioural Therapy (CBT) and The IBS Network's self-care programme helped him take control of his health.
My IBS journey began in 2005. My wife and I were enjoying a trip to southern Ireland. One evening, I began to feel unwell in the bar whilst drinking my Guinness. (Who can go to southern Ireland and not partake of their national drink?). We returned to our room, and the problems started. I had chronic diarrhoea all night and ended up sitting on the loo constantly.
On the ferry back home, the diarrhoea continued, and I took a couple of Imodium capsules given to me by the on-board GP. By the time we got home, the diarrhoea had subsided, but that was not the end of the story.
My GP said that I may have Helicobacter pylori infection and so prescribed some strong antibiotics. I found out later, from The IBS Network, that a course of strong antibiotics unbalances the microbiome in one's gut and may lead to some people developing IBS.
When the symptoms continued for some weeks after treatment, I was eventually sent to a gastroenterologist. He diagnosed me with IBS. For that diagnosis, I shall be eternally grateful! At last, the kind of information I needed.
Having joined The IBS Network, I realise how fortunate I was. Many people find obtaining a diagnosis the first obstacle to making progress. At the time, I was a Methodist minister living in Torbay — a beautiful part of East Devon. We were very happy there and spent the next five years ministering in a large church with a go-ahead congregation. In terms of ordained ministry, it was the dream job.
Not the most stress-free job in the world, but very satisfying. For years, I managed my IBS symptoms, my work and feelings of stress and anxiety as best I could. The main symptoms that really upset my life are the constant flu-like symptoms, the insomnia, and the panic-attacks. The panic-attacks can be particularly disabling, especially when they happen in 'serial form', usually over one day. Not only do they stop me leading my normal life, but they leave me confused, washed-out and frightened. I also struggle with brain-fog (or 'fug' I call it!). This is a way of life for me and takes away my memory and any feelings of satisfaction I may have for a job well done.
It wasn't until 2019, when I read the book Irritable Bowel Syndrome by Dr. Megan Arroll and Professor Christine Dancey, that I finally gained an understanding of the condition. What an eye-opener! At last, two people who finally understood what was going on.
No one had ever explained to me that IBS is such a fluctuating condition. I think I expected the condition to be the same from day to day, but nothing could be further from the truth. I can feel perfectly well one day, and terrible the next. It took the book to point this out.
By this time, we had left East Devon and retired to York. It was on the strength of this supportive book, that I joined The IBS Network, which I would highly recommend to anyone suffering the disabling symptoms of IBS.
The IBS Network self-care programme was very useful. It certainly helped me manage my stress levels – a major problem for me. I try to live as normal a life as possible. Other people find my IBS difficult to deal with and don't understand when I say, I feel unwell, without giving anything more specific. But IBS is so difficult to define satisfactorily.
A flare up usually happens when I've had to deal with a stressful situation, which is where self-help and a reasonably structured life can prove useful
I have had professional counselling in the form of CBT, and although I found this helpful in several ways, it did nothing for the insomnia, panic-attacks, and flu-like symptoms.
I have come to the conclusion that my symptoms are more physiological than psychological. However, they do have a dramatic impact on my mental health. There are times when I feel like a rabbit caught in the headlights, not sure which way to move next. What the CBT did was to give me a sense of purpose and the realisation that I needed to work on many other areas of my life. CBT helped me examine those parts of my life which needed a bit of adjusting. It didn't help much with the actual symptoms. I still had constipation to cope with, but it helped me rethink the kind of person I was (anxious), and what I could do to better manage this. It helped enormously.
This just about sums up my experience of living with IBS, and I would be less than honest if I said it has not been without its struggles. My bowel problem is not going to go away, but I have learned a lot about managing and coping with it.
As each year goes by, I learn something new, and hopefully, this will stand me in good stead for the years to come.
My IBS has been difficult in these strange coronavirus times, but, once again, relaxing and self-care have been useful. I do a lot of meditating these days. I know it sounds corny, but I do indulge in so-called navel gazing i.e. I find somewhere quiet and pay attention to my breathing. I find this really helpful. It calms me down and centres me on something other than myself for a change.
To anyone struggling with IBS symptoms, I would tell them to try not to worry, and to get a diagnosis as soon as possible, either from their GP or a gastroenterologist. My anxiety causes me all kinds of problems even now, but I try to remain positive and relax. A self-help programme certainly helps, and I would recommend this to anyone.