Have you ever been told 'it's only IBS'?
21st May 2019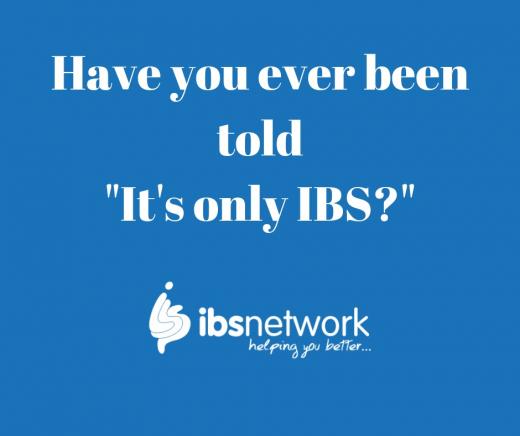 How many times have you heard the words, 'it's only IBS'?
Whether it's from a medical professional, a friend or family member, the words highlight that IBS can be a very misunderstood condition.
And unless you have IBS it can be hard to understand just how much of an impact it can have, which is why it was great that IBS was discussed on The Jeremy Vine show on BBC Radio 2 yesterday.
The show's resident GP Dr Sarah Jarvis spoke about the condition, the treatments and ways to manage it.
As part of the discussion Dr Jarvis apologised to anyone who has ever been told by a medical professional, 'it's only IBS'.
"Nobody should ever tell you it's only IBS," she said. "We know the impact it can have."
Callers to the show described what it is like to live with IBS and the daily struggles they face. It raised awareness of IBS and the reality of living with the condition.
If you missed the show you can listen here.
IBS is a subject that people can be reluctant to talk about. They suffer alone. Around 12 million people in the UK have the condition. That's one in five people. You are not alone.
If you are struggling with your IBS we can help you to manage your symptoms through our self-care programme, IBS specialist nurse helpline, Ask the Experts facility, and network of support groups.
We work with IBS specialist healthcare professionals including gastroenterologists and dietitians.
For more information about IBS visit The IBS Network website here.