Help keep our IBS specialist nurses at the end of the phone
11th December 2019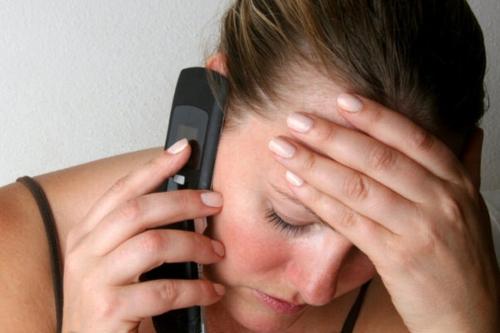 Help keep our IBS specialist nurses at the end of the phone, for people who are confused, alone and frightened by their IBS diagnosis and symptoms.
As a supporter of The IBS Network, you'll know just how frightening, confusing and isolating an IBS diagnosis can be.
Around 12 million people in the UK are living with IBS. For many it is a very debilitating condition, which has a real impact on their quality of life. It affects their work, relationships and social life, with many people afraid of leaving the house in case they can't get access to a toilet when they need one.
Because of the stigma still attached to the condition people with IBS still feel isolated and embarrassed to share how they feel, even with close family and friends. We launched our telephone helpline over 20 years ago, so people with IBS can speak to someone who, not only understands the condition, but can listen and offer advice, information and reassurance.
In those 20 years we have helped thousands of people living with IBS, supporting them in feeling less isolated and helping them to better manage their condition. For many, knowing that there is someone at the end of the phone is enough to make a significant difference in their life.
Specialist IBS nurses
As part of the helpline service we have trained and employ two IBS specialist nurses, Sandy and Rachel, who answer calls every week from people who are feeling alone and unsure how to live with this long-term condition.
For Margaret Whellams, our helpline has helped her better manage her condition and feel more confident.
"The IBS nurses have specialist knowledge and resources and have helped me find out more about my wind pain and how to manage it. Each nurse has furthered my knowledge and given me more confidence and awareness. IBS Network members are lucky to have access to this exclusive helpline. I have found it a great help and relief." Margaret Whellams, member of The IBS Network.
The helpline gives people with IBS the information they need to understand their symptoms and better understand how to manage their condition.
With so many people in the UK living with an IBS diagnosis, it's more important than ever that our specialists are here, at the end of the phone, to provide that much-needed advice, information and support.
But we simply can't do it without you.
Today, I want to ask if you would be willing to make a donation to help us keep our IBS specialist nurses at the end of the phone. Your gift could give people living with IBS the information they need to understand their condition and the opportunity to talk to someone who really understands.
It costs £26 per hour to run our helpline. That's over £8,000 a year. We receive no funding from the government or the NHS and rely solely on donations.
Whatever you can give today, we will be extremely grateful. Your gift will help us to help people with IBS to live well with their condition.
So please make whatever donation you can today and help keep our specialist team at the end of the phone.
Thank you so much for everything you do to support The IBS Network.
With best wishes
Alison Reid
Chief Executive
The IBS Network
PS. Remember, if you ever need us, we're here for you too.
The IBS Network is a Registered charity no 1173208 and is registered with the Fundraising Regulator. Margaret's story is 100 per cent genuine.