IBS Network members 30% off its 500ml bottle size.
3rd October 2022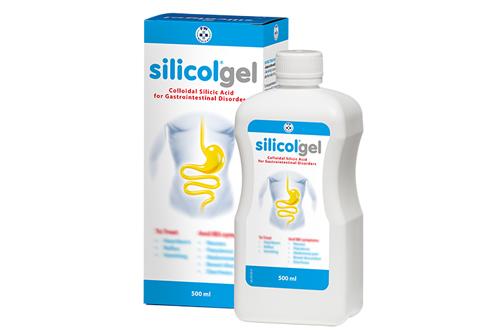 Offer running from 3rd October 2022- 31st December 2022.
Silicolgel is now available in The IBS Network online shop and to celebrate Silicolgel is offering members of our community 30% off its 500ml bottle size.
Silicolgel contains natural silica gel which coats the stomach with a protective layer. The particles then bind with irritants, toxins and gases, which are passed through the body. The gel is suitable for vegetarians and vegans and relieves upper gastrointestinal symptoms including heartburn, reflux, nausea, flatulence and stomach discomfort.
For best results, take 15ml up to three times daily.
The special offer is available until 31 December 2022. You can redeem your code until 31 January 2023.
Coupons can only be used once per member.
To get your unique offer code to redeem online, email info@theibsnetwork.org quoting your full name and email address under which your membership is held. (Alternatively, call The IBS Network office on 0114 272 3253).