IBS symptoms improved by talking therapy
15th April 2019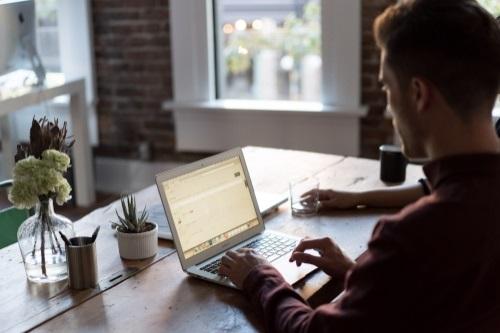 Talking therapy delivered over the phone or online can improve the symptoms and quality of life for some people with irritable bowel syndrome (IBS) when drugs have failed, a major trial has found.
The research, from the University of Southampton and King's College London, showed that Cognitive Behavioural Therapy (CBT) tailored specifically for IBS and delivered over the telephone or through an interactive website can, for some people, be more effective in relieving the symptoms of IBS than current standard care.
Dr Hazel Everitt, Associate Professor in General Practice at the University of Southampton and lead researcher on the study, said: "We previously knew that face-to-face CBT sessions could be helpful for treating IBS and this type of treatment is recommended in the National Institute for Clinical Excellence's guidelines. However, in my experience as a GP, I have found that availability is extremely limited.
In the largest study of its kind, researchers carried out a trial involving 558 patients who had ongoing significant IBS symptoms despite having tried other IBS treatments for at least a year.
The findings, published in the journal GUT, show that those who received either form of CBT were more likely to report significant improvement in severity of symptoms and impact on their work and life after 12 months of treatment compared to those who only received current standard IBS treatments.
The team of scientists say their newly designed phone and web-based CBT requires fewer therapist hours and could be offered more widely to people who need it.
Dr Everitt added: "The fact that both telephone and web based CBT sessions were shown to be effective treatments is a really important and exciting discovery. Patients are able to undertake these treatments at a time convenient to them, without having to travel to clinics.''
The IBS Network, the national charity supporting people with IBS, welcomes the recommendations for further care and support. Alison Reid, chief executive of The IBS Network, said: "CBT has long been recognised as an effective way of helping those with IBS and this represents a new, cost-effective way of delivery.
"I think it is indisputable that current health provision is wholly failing those living with IBS who, after a diagnosis, often feel cut adrift and left to find out their triggers and manage their symptoms alone.
"A significant number of those we talk to take some time to acknowledge they have a role to play in their health and well-being and resist the suggestion that the way they think plays any part in their condition. Depending on where they are in their IBS journey some people are simply not ready to hear that talking therapies might help. We hear 'just tell me what I can/can't eat', on a regular basis.
"But while the current system of care under the NHS is not giving people living with IBS the support they need, many of the charity's members who are not digital natives feel marginalised by an increasing number of services going online We offer our members the alternative of 'paper membership' because a significant minority of them do not have access to a computer and lack the confidence to learn how to navigate online."
Read the study here.