Jessica's story
1st July 2017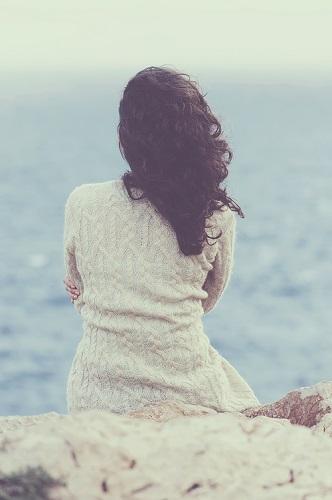 I was officially diagnosed with IBS about six years ago but had visited my GP with abdominal pain for many years prior to that. For as long as I can remember, I've suffered with stomach pain and had been advised, when I was about ten years old, to keep a food diary. It seemed to identify a link between the pain and gluten and so I started following a gluten-free diet. This seemed to help until I was about 17, when things suddenly became a lot worse.
My symptoms are predominately abdominal pain, which can sometimes become so severe that I almost faint. I also suffer with other 'usual' IBS symptoms, such as nausea, fatigue, and alternating bowel habits.
Over the years, I've tried many things to overcome my symptoms of IBS including; diet changes, holistic therapies and medication. The most influential factors in managing my symptoms now are good mental wellbeing and reduced stress. I have always been an anxious person but when my lifestyle and occupation became more stressful, my anxiety became worse and thus my IBS became terrible. I have recently finished a course of Cognitive Behavioural Therapy (CBT), which has been brilliant at helping me identify and work through certain anxieties. I now have a different lifestyle which allows me to do a less stressful job and to spend more time relaxing and doing things I enjoy.
It has taken a while for me to find a suitable job that makes things easier with my IBS symptoms, but I now work mainly from home which helps enormously. I have a great relationship with my partner and am completely honest about my IBS. During my CBT course, I learnt that so much of my life had become centred around IBS that it was more helpful to try to reduce some of the focus on it and shift this to other, more enjoyable, areas.
There are still times when I am ill and have to adapt my plans due to my symptoms but I've found it helpful to learn to focus on other things and adopt relaxation techniques. Humour goes a long way too! I am wary of some foods, for example, I don't eat a lot of gluten and dairy, but I have now introduced other food groups with a dietitian's help. I also avoid heavily spiced foods, lots of onions and fizzy drinks.
I now practice yoga, see my family more, take daily walks and have tried meditation, which is helpful when I'm feeling anxious.
I found being a member of The IBS Network really useful as the information provided was brilliant in helping me manage my condition. On the whole, I think it would be great to see more awareness and acceptance of IBS generally and for it to be taken more seriously by healthcare professionals.
Things are by no means perfect for me now but one of the most valuable lessons I've learnt is acceptance. Acceptance that IBS is something I have suffered with for a long time and may always do so into the future. However, through this acceptance and attempting to shift my focus onto other things, I can still lead a full life. For me, addressing my anxiety issues has been an important and valuable step.
Maybe my life isn't quite as I imagined it to be. I thought I would have a high-flying career by now but found that the stress of it and consequent IBS flare-ups made this difficult to manage. However, the most important thing I've now learnt to aspire to is happiness and I'm well on my way there.
Jessica was happy to share her story but has asked not to be identified.