New report into Britain's public toilets
23rd May 2019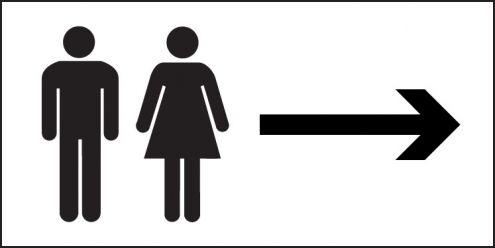 Three in four people (74%) say there are not enough public toilets in their area, according to a new report from the Royal Society for Public Health (RSPH).
The report, Taking the P***: the decline of the great British public toilets, suggests that for one in five people (20%) the fear or knowledge of a lack of facilities nearby ties them to within a small distance of their home. For people with a medical condition such as IBS, which can require more frequent toilet use, this is two in five (43%).
According to the Royal Society for Public Health this is a reflection of the nearly 700-council run toilets that have closed since 2010.
Alison Reid, chief executive of The IBS Network, said: "Irritable Bowel Syndrome is a long-term condition which affects around 12 million people in the UK. IBS can be very isolating and debilitating with symptoms including abdominal pain, bloating, constipation and diarrhea. The condition is different for each individual and can be triggered by stress, anxiety and depression.
"Many people living with IBS need urgent access to toilet facilities so travelling with the condition can be difficult. Having easy access to toilets when you need them most makes travelling with the condition much easier to manage."
The charity also offers a Can't Wait card and Radar Key to help people with IBS. The Can't Wait Card is available to help people gain access to toilet facilities when they are out and about. The Radar Key allows people with a health condition or disability to unlock disabled toilet facilities that are part of the Radar scheme.
Shirley Cramer CBE, chief executive of RSPH, said: "Our report highlights that the dwindling public toilet numbers in recent years is a threat to health, mobility, and equality that we cannot afford to ignore. As is so often the case in this country, it is a health burden that falls disproportionately on already disadvantaged groups. Standing in the way of this necessary and serious policy discussion is a stubbornly persistent 'toilet taboo', a decade of cuts to local authorities, and an increasingly ingrained notion that public toilets are merely a 'nice-to-have'.
"Public toilets are no luxury: it's high time we begin to see them as basic and essential parts of the community – just like pavements and street lights – that enable people to benefit from and engage with their surroundings. It is deeply concerning that amidst a national obesity crisis, at a time when public health policy is to encourage outdoor exercise, our declining public toilet provision is in fact encouraging more people to stay indoors."