New Supplement called Alflorex Dual Action
1st April 2022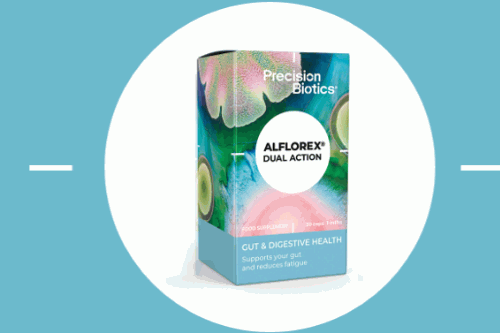 "PrecisionBiotics® are delighted to soon be launching a new supplement called Alflorex® Dual Action, containing two unique bacterial cultures, with calcium to support digestive health and selected B vitamins to reduce fatigue and support mental performance*.
Alflorex® Dual Action will be available to you via the IBS Network shop, PrecisionBiotics website and Amazon from May 2022. Keep your eye out for the launch coming soon! You will be able to find out more information on our website soon at
Precision Biotics UK | Clinically Tested Microbiome Supplements. We look forward to hearing your experience with Alflorex® Dual Action in the near future, and supporting you to take control of your microbioME*.
*Calcium: contributes to the normal function of digestive enzymes. Pantothenic acid and vitamin B6 contribute to the reduction of tiredness and fatigue.
*To learn more about the importance of a healthy gut microbiome and healthy diet & lifestyle inspiration visit www.precisionbiotics.com.