Probio7 Offer for New and renewing members.
2nd August 2021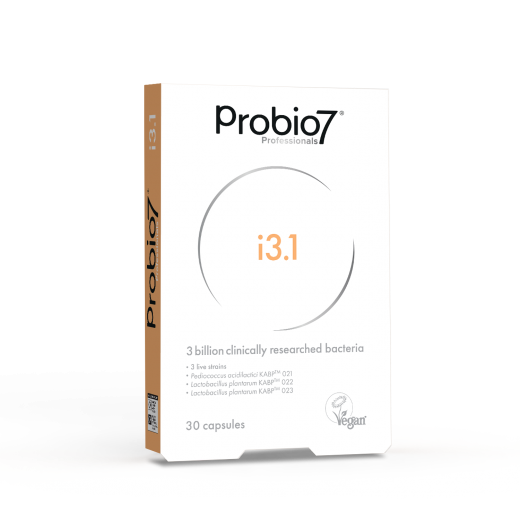 Probio7 is a friendly bacteria supplement who have been helping the nation support their gut health since 1995. As the research around gut health has evolved with the knowledge that your gut is in constant communication with the rest of the body, so have they, by introducing their Professionals range. This is the first range of supplements targeted at specific health concerns focusing on the gut communication with different aspects of health.
Probio7 Professionals AB21 was formulated to support the gut-lung axis, with added vitamin D to support immunity.
Probio7 Professionals i3.1 has been formulated to support the gut-brain axis.
Probio7 is thrilled to be partnering with The IBS Network, and to offer 300 of it's new and renewing members a free month's supply of our brand-new product: i3.1. Free one month's supply.
To qualify for the offer, payment for membership must be made when the offer is running. To claim email info@theibsnetwork.org once you have joined or renewed and we will send you the details of how to claim direct from the manufactures.
This friendly bacteria supplement has been specifically formulated to support the gut-brain axis. It helps to support a natural balance in your gut for those who have feelings of abdominal pain and discomfort, which may help improve digestive conditions, and support the restoring communications between the gut and the brain.