Raising IBS awareness at the Best Practice conference
8th October 2019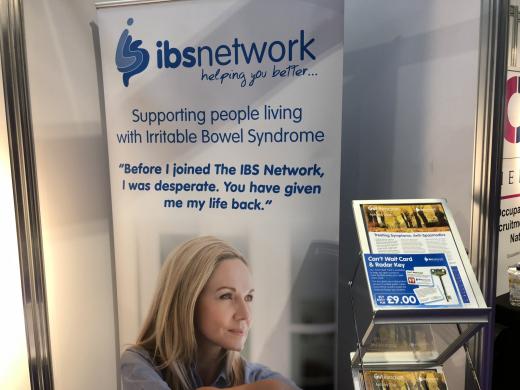 The IBS Network is raising awareness of IBS at the UK's national event for general practice this week.
The charity will be exhibiting at the Best Practice and Best Practise in Nursing conference, taking place on 9 and 10 October at the National Exhibition Centre in Birmingham.
Alison Reid, chief executive of the network, will be speaking to health professionals including GPs, dispensing doctors, advanced nurse practitioners and practice managers about the support available to people living with an IBS diagnosis.
Alison said: "The Best Practice event is a chance for the charity to meet with a range of health professionals working in general practice. It represents a key opportunity to network with GPs, nurse practitioners and practice managers to discuss a more sustainable model for care for those living with IBS enabling them to manage their condition better."
The IBS Network is a national charity supporting people living with irritable bowel syndrome, a long-term condition affecting around 12 million people in the UK.