Special offers to help you through the festive period
16th December 2019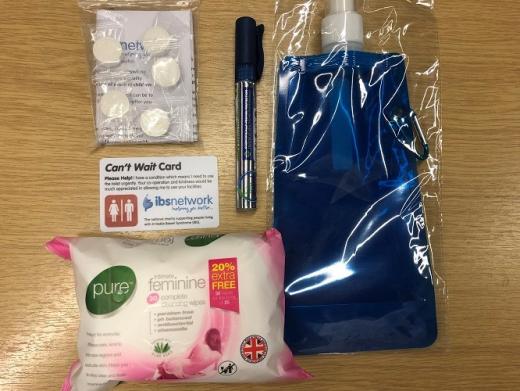 With only eight days until Christmas Day we've got some special offers to help you though the festive period.
Christmas survival pack for £8.50
Christmas can be chaotic enough without having to worry about your IBS.
Take advantage of our Christmas survival pack special offer and make sure you're prepared for any IBS-emergencies this Christmas.
The pack includes: antibacterial hand sanitiser, pack of five coin towels, one pack of feminine wipes, a folding travel water bottle and Can't Wait Card including international travel card. The cost is usually £12.30 but we're offering it for £8.50!
Don't miss out. Order before Wednesday at 12 noon to make sure it arrives in time for Christmas.
LEMON AND THYME RISOTTO REDUCED PRICE
Buy the Lemon and Thyme Risotto at the reduced price of £5.50 (usual price £6.95).
A citrus inspired risotto paired with thyme for a mouth-watering vegetarian dish, a zesty side or add chicken or salmon for a meal with a difference. The offer is only available until stocks last.
Reduced-priced Christmas cards (just £3.75)
A pack of eight cards (reduced to £3.75) includes two designs with two easy to make recipes that are specially designed for the sensitive gut.
Recipe one is a festive gluten free sticky ginger cake.
Recipe two is chestnut, sage and thyme stuffing with a meat and vegetarian option.
Christmas postage
The last day for second class post before Christmas is 18 December 2019. Please place your orders with us before this date so that you receive your products before Christmas.
Christmas office hours
The IBS Network office will be closed for the festive period from 4.30pm on Monday 23 December 2019 until Monday 6 January 2020.
IBS Helpline opening hours
The helpline will be closed from 9.00pm on Thursday 19 December and will reopen on Monday 2 January 2020 at 7.00pm.
For more information about IBS visit The IBS Network website www.theibsnetwork.org.