Tackling the stigma of IBS and gut health
8th February 2023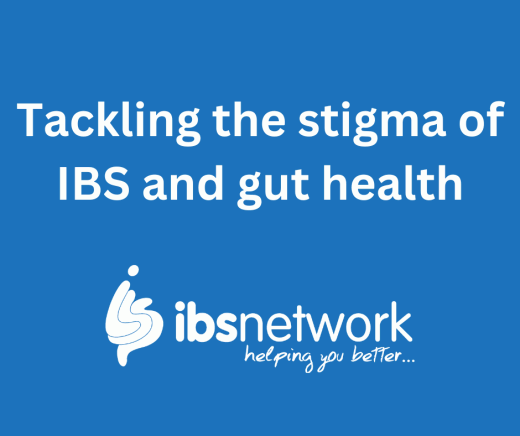 As part of a new campaign to tackle the stigma around IBS and gut health, we are delighted to be working with health and wellness retailer Holland & Barrett to raise awareness of the importance of good gut health.
New research out today reveals that over half (58 per cent) of people have experienced gut health issues, with 45 per cent of those admitting the issues are chronic (lasting three months or more). Despite such a stark figure, it seems the UK are self-conscious talking gut health with over half (58 per cent) still seeing it as a taboo subject. As a result, over a quarter (26 per cent) of respondents choose to ignore their declining digestive health.
The 'Great British Poo Taboo' means the public are tolerating anything from bloating and gas (51 per cent) and constipation (33 per cent) to acid reflux (30 per cent) and diarrhoea (28 per cent) – and it doesn't stop there. The new research has revealed that 37 per cent have suffered with severe symptoms for as long as three years, with a third (30 per cent) saying that symptoms have worsened over the past 12 months.
39 per cent of those surveyed blamed the cost-of-living crisis for the state of their stomach – being unable to afford sufficient healthy food, among other factors. The biggest causes to poor gut health are overindulgence (52 per cent), lack of quality sleep (48 per cent) and a poor diet (37 per cent). Stomach woes are having a huge impact on people's overall wellbeing, with over half (57 per cent) saying they experience low mood in relation to their gut health, 52 per cent stating it wreaks havoc on their sleep quality and stress levels (39 per cent). One in 10 sadly report that their gut health issues negatively impact their relationships.
As the national charity helping people to live well with IBS, we are delighted to be partnering with Holland & Barrett.
Alison Reid, our chief executive, said: "IBS can be extremely life-limiting. However, this chronic long-term condition can be helped through lifestyle and diet management, and people really shouldn't be nervous about talking about poo. Learning about your triggers and making small changes can make a big difference to managing your IBS, from stress management techniques to foods to avoid and replace in your diet.
"The IBS Network is helping to develop a colleague training module for H&B advisers and have contributed articles for the H&B gut health hub on their website. We hope this will help people living with IBS have confidence that they will find a supportive ear from the charity, help when they are out shopping and raise even more awareness on the importance of talking about gut issues."
As part of the campaign, Holland & Barrett has launched a comedy sketch with comedian Jessica Fostekew, using comedy to get people talking about their gut health.