BBC Breakfast - Talking therapy delivered over the phone can improve IBS
13th April 2019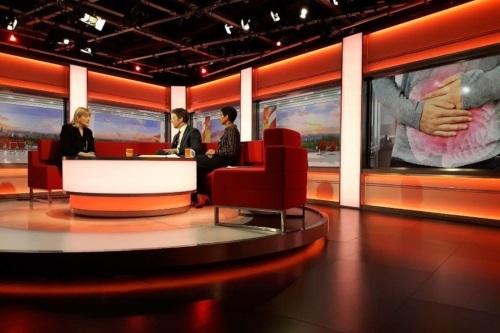 The IBS Network's chief executive Alison Reid was interviewed on BBC Breakfast about how talking therapies delivered over the phone or online can help people with IBS.
Cognitive Behavioural Therapy (CBT), is included in the NICE guidelines and it has long been recognised that CBT and other talking therapies can help people understand their IBS and help them better manage their symptoms. A major trial has found that CBT, delivered over the phone or online, reaching considerably more people, can improve the symptoms and quality of life for some people with IBS when drugs have failed.
The research, from the University of Southampton and King's College London, showed that CBT tailored specifically for IBS and delivered over the telephone or through an interactive website can, for some people, be more effective in relieving the symptoms of IBS than current standard care.
Our chief executive was featured on BBC Breakfast talking about this. If you missed it you can watch it here.