VSl#3 Offer
1st March 2018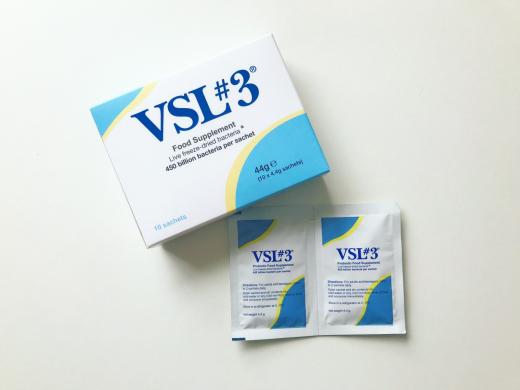 As part of membership to The IBS Network, Ferring the manufacturers of VSL#3 are offering a FREE month's supply.
To take advantage of this fantastic offer, join as a member of The IBS Network for one year (cost £24) to qualify.
The IBS Network will offer you a whole range of support on how to live well with your IBS.
What is VSL#3?
VSL#3 is the world's most concentrated poly-biotic (a pro-biotic than contains several strains of bacteria rather than one) with 450billion bacteria per sachet from eight different bacterial strains that's substantially more per dose than any of the leading supplements on the market.
Restore your gut micro flora with VSL#3 and help treat your IBS symptons.
To find out more about the product please visit www.vsl3.co.uk
Terms and conditions
Visit www.vsl3.co.uk to open an account in order to receive a free month's supply of VSL#3 plus free postage and packaging.
You will be given a unique code by The IBS Network after joining for a year's membership (cost £24) which will allow you to claim One month's supply of VSL#3 (30 sachets) via quick (ambient) delivery from 1st March 2018.
Your unique code will be sent to you in your welcome pack via post.
T&C's
Open an account at www.vsl3.co.uk
Only valid for one pack of quick (ambient) delivery
UK delivery only
Offers may be changed or withdrawn at anytime without prior notice
Offer available to New or returning IBS Network members
The promotional code cannot be used on multiple quick (ambient) purchases.