Webinar: How hypnotherapy can help IBS
19th July 2022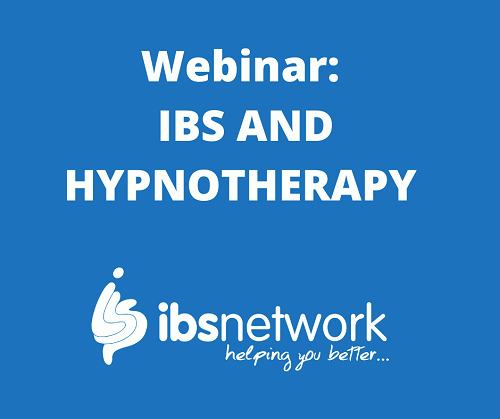 Webinar: How hypnotherapy can help you manage your IBS symptoms, Tuesday 19 July at 11am.
Have you ever tried hypnotherapy to help manage your IBS? Or have the many myths surrounding the therapy deterred you?
In our latest webinar, Sophie West, a highly qualified and experienced hypnotherapist and talking therapies adviser to The IBS Network, will discuss how hypnotherapy can help people living with IBS.
For many years, Sophie struggled to manage her own IBS, but then she tried hypnotherapy and it changed her life. Better understanding and feeling in control of her IBS, she trained as a hypnotherapist so she could help others.
Sophie uses her expertise by blending Clinical Hypnosis, Neuro-Linguistic Programming (NLP) and Cognitive Behaviour Therapy (CBT) to help people make significant changes in a relatively short time.
Sophie works with clients suffering from a range of long-term conditions, including IBS, stress, anxiety, depression and addictions. Her informed approach uses the latest scientific research to advantageously create effective sessions which helps to replace unwanted thoughts or behaviours with more positive ones.
If you want to learn to better manage your IBS and make changes in your life, join us on Tuesday 19 July at 11am.
The webinar will last for one hour and include time for questions.
The cost is £5 to members and £15 to non-members.
Members
To receive the member discount, please log in to your account here BEFORE purchasing the webinar.
When you have logged into your membership account, please purchase the webinar through The IBS Network shop here. The discount will automatically be applied.
Please note: The member discount cannot be applied after purchase has been made.
Places are limited so please book now.
The session will be recorded. If you are unable to attend live, we will send a recording to all attendees in the days following the event.
Here's the link to purchase. The IBS Network
We're looking forward to seeing you on Tuesday 19 July at 11am.