Win Albert Hall Collabro Concert Tickets!
7th January 2019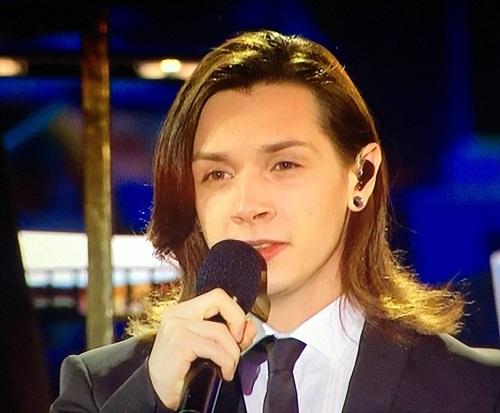 Win Albert Hall Collabro Concert Tickets!
With four top 20 albums and three sell-out tours under their belt, Collabro are now the world's top musical theatre group. Known for their tight harmonies and clever arrangements, they've earnt themselves a loyal following of fans known as 'Collaborators'.
One of Collabro's four members, Thomas Redgrave, has suffered from IBS since childhood and became The IBS Network's Ambassador in 2017.
"One of the most difficult things is being on stage in front of an audience and having to smile through the pain and discomfort, but I do because I'm stronger than my IBS and it can't stop me!", says Thomas.
Thanks to Thomas, we've been lucky enough to get hold of three tickets to the finale of their UK tour at the Royal Albert Hall on 20th April 2019 from The IBS Network Ambassador and band member Thomas Redgrave.
From Monday 7 January, send us your tip for living well with IBS for your chance to win a ticket to see Collabro at the Albert Hall on Saturday 20 April 2019
by email (info@theibsnetwork.org) putting IBS tip in the subject line
send us your tip by letter marking the envelope IBS tip
or on social media
if you are entering via Facebook, you must share your tip on the original post in the comments and tag The IBS Network, as well as Liking the original post and liking our page.
if you are entering via Twitter use the hashtag #myIBStip and tag us in your post. You'll also need to follow us.
The competition will close at 12 noon on Monday 04 February 2019. Tips received after this time will not be included in the draw. Winners and runners up will be notified by 5pm on Monday 18 February 2019.
The IBS Network team will shortlist the top ten tips. The names of all ten finalists will be put into a hat and the three winners will be drawn at random. A further two will be drawn who will receive a Living Well with IBS pack.
All the tips received will be shared with our members and followers across the charity's communication channels throughout 2019.