You spend online and brands donate
17th August 2022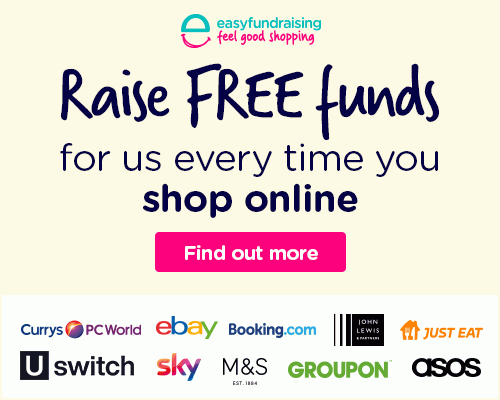 The IBS Network is now registered with Easy Fundraising, which means you can help raise FREE donations to us every time you shop online.
Over 7,000 shops and websites will donate to us when you shop with them while using Easy Fundraising – with no extra cost to you!
As a small national charity we work hard to remain sustainable, but, like everyone, we are finding times very challenging. We receive no government or NHS funding so rely on the money raised through fundraising and membership.
While each donation will likely be a few pence, if enough people use it every time they shop, the donations through Easy Fundraising will make a huge difference to the future of The IBS Network. Money raised will enable us to continue our work to help and support people struggling and learning to live with their IBS.
Here is The IBS Network Easy Fundraising page.
Here's how it works
Easy Fundraising is the UK's biggest charity shopping site.
Register and create your FREE account with Easy fundraising and select The IBS Network as your cause. Follow the link here.
Shop as normal with over 7,000 retailers, get the App, or browser extension Donation Reminder, which reminds you when a donation is available.
Download Donation Reminder here.
Once you have downloaded the Donation Reminder this will sit in your browser; you can then search a product or retailer in the normal way and a pop up will appear with the donation reminder, which highlights the websites offering donations.
This image shows an example.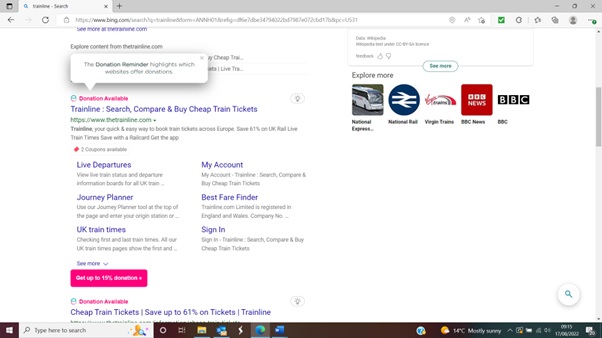 Once you have selected the retailer you wish to shop with, you will receive a reminder that a donation is available for your chosen cause, The IBS Network.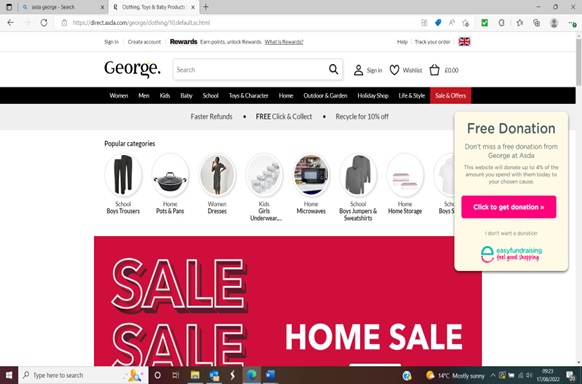 Click the Pink button (Click to get donation) and Easy Fundraising and the retailer will do the rest. They will send a donation to your cause based on what you spend. You can track all the donations in your account.
You spend online, brands donate to The IBS Network. It's as simple as that and at no cost to you!
In using Easy Fundraising for your everyday shopping or special purchases, you are raising money for The IBS Network. Your support means we can continue to help people struggling with IBS.
And if you refer a friend, we will receive a £5 bonus donation.
Thank you for your support.
Whether you are doing an online supermarket shop, booking a family holiday, or treating yourself to a new pair of shoes, there are thousands of brands involved in the Easy Fundraising initiative.
Looking to book a last-minute holiday? Look at the retailers that are involved here.
Or if you are getting ready to go back to school, take a look at retailers that are providing donations from back-to-school shopping.
Thanks again for your support.