IBS training opportunities for junior doctors
30th March 2017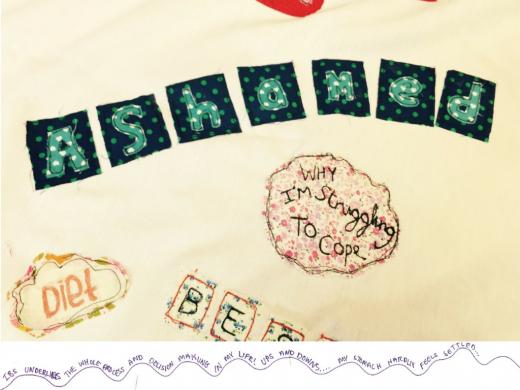 During the weekend of 3-5 March 2017, I attended a very innovative British Society of Gastroenterology training event organised by one The IBS Network's expert advisers, Dr Adam Farmer Honorary consultant Gastroenterologist.
The event, created specifically for trainee doctors with a special interest in improving support for Irritable Bowel Syndrome (IBS) patients, included guest speakers from all the major specialist IBS treatment centres in the UK. An excellent learning opportunity was created for all.
As someone who has lived with IBS for over thirty years I was also invited to speak and took the opportunity to talk about my own experiences and also to share some of the research findings from my PhD research project – 'Stories of IBS'. Some of the stories we have collected have been shared through the medium of art and I decided to include this image from Eleni who has given new meaning to IBS: "I want to Become Stronger".
Meanwhile, the image by Rachel communicates the impact that IBS has on her life: "IBS underlies the whole process and decision making in my life! Ups and downs. My stomach hardly (ever) feels settled".
Does this sound familiar? Or are your experiences different? What would your IBS story say? If you are interested in sharing your story, please do get in touch with me, Vicky Grant by email: hil@sheffield.ac.uk
Vicky is an IBS patient and a Trustee of The IBS Network. She leads a PhD research project at the University of Sheffield called 'Knowing as Healing: Stories of Irritable Bowel Syndrome'.