The Knowing as Healing
10th October 2016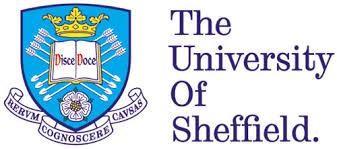 Do you have irritable bowel syndrome?
Are you interested in ways of living well with this condition?
We are offering people with irritable bowel syndrome the opportunity to participate in our next cycle of storying workshops. This is part of the University of Sheffield's Knowing as Healing project, a collaboration between the University and the IBS Network. The project is led by Vicky Grant, a Researcher-Librarian in the University and a Trustee here at the IBS Network, our national charity for people living with irritable bowel syndrome.
The workshops are free and open to anyone who lives with IBS. Each workshop takes place in the Information Commons, at the University of Sheffield and lasts for two hours.
There are four workshops in each cycle. The aim of the project is to bring people together, to discuss experiences of living with IBS and to collaboratively find ways of living well. Here is what one of the previous participants said on her feedback form:
"Really enjoyed today - first time I have … talked about my IBS, feel a lot more positive & less alone. Thank you J "
Living well with IBS: a short film
If you interested in participating then please contact Vicky Grant for the information sheet and application form: hil@sheffield.ac.uk
The Storying Sheffield Knowing as Healing Project. School of English, University of Sheffield. Jessop West Building. 1 Upper Hanover Street. Sheffield. S3 7RA.
This project received ethics approval from the University of Sheffield on 28th September 2016. Reference number: 001505.