Collabro's Thomas Redgrave named Charity Ambassador
9th March 2017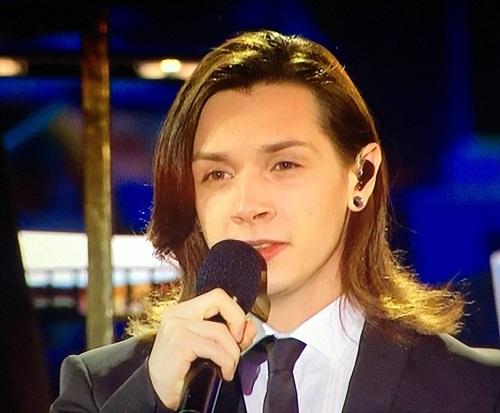 The IBS Network, the national charity that helps people living with Irritable Bowel Syndrome (IBS) is delighted to announce that Thomas Redgrave from the world's most successful music theatre group, Collabro, has been named as its Ambassador.
Through raising awareness and sharing his experiences of living with IBS, Thomas' role as Ambassador is vital to champion the work of The IBS Network, by ensuring that those with this debilitating condition can receive the support they need.
Commenting on his decision to take on the role of Ambassador, Thomas said:
"Having had IBS since I was a child, I know the impact it has long-term on so many people's lives. I came forward as an Ambassador for The IBS Network to talk openly about my experiences, increase awareness of IBS, help the charity raise much needed funds and to break the taboo surrounding the condition."
Thomas, part of the four-piece group, Collabro, shot to fame when winning Britain's Got Talent in 2014. Since then, the band, consisting of Thomas Redgrave, Jamie Lambert, Michael Auger and Matthew Pagan, have gone on to release a number one debut album, performed at The Royal Variety Performance, and have become enormously successful internationally. Their latest album, 'Home', released earlier this month went straight in at number 10 in the iTunes album charts.
Alison Reid, CEO for The IBS Network added:
"Since I first met Tom, I was really impressed by his candour in talking about his IBS. We're delighted to have Tom on board and are excited to start planning future activity with him to increase public awareness of IBS and the important work of the charity over the coming months."
ENDS