Chocolate cornflake cakes
19th October 2021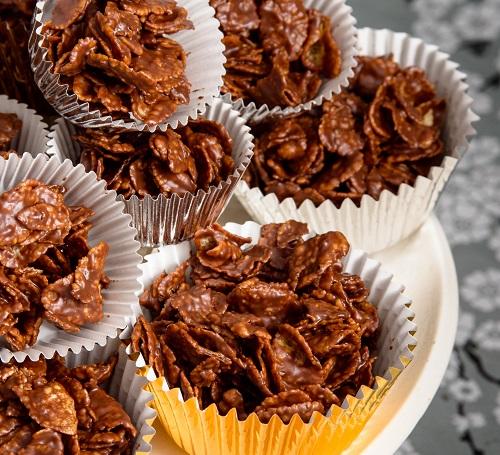 Here's a great recipe to using basic store cupboard ingredients, and something to keep the kids occupied. Maybe use a Food technology lesson?
You can either make them in 24 fairy cake cases, smaller mini cases or a mixture of both. Children love making them but be warned you may not have as many as you expected and your children will have very chocolaty mouths. The free-from 'milk' chocolate can be substituted for all plain chocolate or normal milk chocolate, if you can tolerate it. I often add a few drops of orange oil to the chocolate mix.
The cakes will keep in a cool place, in an airtight tin for a week. Try not to store them anywhere too accessible, it's far too easy to snaffle a mini-one as you walk past.