Starting and Running an IBS Support Group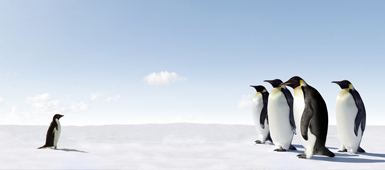 At The IBS Network we know how devastating and confusing IBS can be and how bewildering it is to find the best way to manage the symptoms.
Self-management is the cornerstone of IBS treatment. If people can share their experience in an open and non-judgmental environment, learn to understand and manage their own illness, and support others who are struggling with their own symptoms, IBS ceases to be a threat; they can be in control. To be successful,self-management needs guidance from trained health care professionals and expert patients.


Aim of support groups
Bring IBS sufferers together to share their experience in an open and non judgemental environment.
Educate and inform new members of the key aspects of IBS, what they can do to try and reduce their symptoms.
The group should not aim to replace the services of a healthcare professional.
IBS is a complicated condition. Only by working together and with healthcare professionals can we look to improve our understanding and treatment of IBS.
First Steps
The most important aspect to consider is, if setting up a support group is really for you. It takes time and energy to see it through and ensure its continuation.It's also important to consider whether you are good at empathising with people and listening to their problems. It's important to be considerate to your member's feelings and be able to show compassion.
Having said all this it is an incredibly rewarding experience running a self help group and I feel it is definitely worth all the effort.
Attending one of The IBS Network training days is essential for you to be able to set up and run a support group. For more information on the training days that are taking place please contact sam@theibsnetwork.org
training day for Support Group Leaders
Setting up and running an IBS support group is an extremely rewarding experience.
Before putting yourself forward as a support group leader, and attending the training day, please take time to consider the following.
Do you want to help and meet people living with IBS?
Are you planning to educate and encourage members?
Would you like to spread awareness of IBS in your community?
Would you like to be instrumental in changing national policies relating to IBS?
Would you like to raise funds for research into IBS?
The training days will include:
how to set up and run a group
techniques of engagement and active listening
the information people need in order to manage their IBS effectively
how to support and motivate
about raising funds and encouraging local support
what resources are available from The IBS Network
All of which are presented by Medical and patient experts in the field of IBS also a support group leader pack is provided , with a huge amount of resources in, to assist the leader to run their group and also the support of The IBS Network team.
The next training days for 2019
Saturday 6th April-Sheffield
Saturday 30th November-Bristol-Cancelled
For more information and an application form please contact: sam@theibsnetwork.org
Setting up a local IBS Support Group
By Ruth - Alton support group leader
Before setting up a local IBS support group I spent a long time weighing up what it would involve. I was aware that getting a group up and running might take a lot of effort as would organising the monthly meetings. I wondered if I had time. Now, I'm a few months into running the group, so thought I'd share my experiences with others.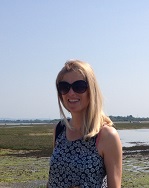 When I set off at 5am for the 200-mile drive for the Support Group Leaders' Training day in Sheffield last year, I was still unsure if it was the right thing to do. However, as soon as I arrived I realised I was in for an interesting day and felt optimistic. There were a variety of great speakers from Gastroenterologists, to someone running a local group and a complementary therapist. The IBS Network charity organised a fascinating and very useful day. I went away feeling inspired and equipped to take on the task ahead.
My motivation to run the group was to reach out to people in similar situations that I used to face when I suffered badly with IBS. Every step outside the house was an unpredictable nightmare. I felt so isolated, embarrassed and frustrated. Self-hypnosis helped me and I was so amazed at the impact that I have since trained as a hypnotherapist (www.hypnotherapywithruth.co.uk).
Organising the venue and setting the meeting time and dates was quite straight forward. Promoting the group has been the challenging aspect. I've put posters up, contacted doctor's surgeries and spoken to the local media. The most successful avenue has been communicating with people in my area via The IBS Network.
At the meetings, we have honest and open discussions about the difficult realities of living with IBS. These are often mixed with lively chatter and plenty of laughs. Stories are shared and coping tips exchanged. It is a lovely group where anything can be openly talked about in a friendly and non-judgmental environment. At the last meeting for someone's birthday, a member very kindly made chocolate brownies to share – they were dairy, wheat, gluten and yeast-free, yet still delicious! We have plenty of plans for future meetings including exchanging recipes and inviting speakers, such as Dietitians.
Despite my prepared agenda, the meetings seem to run themselves. I believe the commitment over time will be reasonably low and manageable and that group numbers will continue to increase if I keep up the promotional activity!
Ruth runs the Alton IBS Support Group on the second Tuesday of each month, 7 – 8pm, Alton Community Centre, Amery St, GU34 1HN.
For more information, please email sam@theibsnetwork.org