Starting and Running an IBS Support Group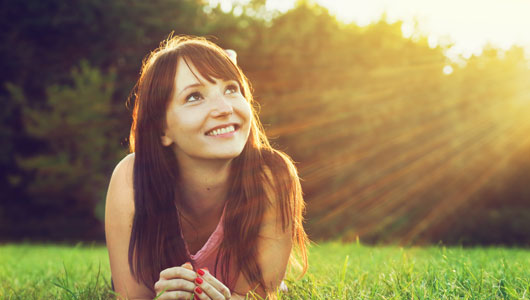 This document will help to outline the steps I took in setting up the Leeds IBS Support group.
My group has grown steadily over the past year. We have regular monthly meetings usually attended by numbers well into double figures. The group has been witness to a number of guest speakers including leading UK gastroenterologists, IBS trained dieticians, alternative therapists and many others.
We have also developed links with healthcare professionals to aid IBS research and care.
I am proud to say that the group has had a positive effect on people's IBS and we will continue to strive for greater progress over the coming years.
That said there is no set format to running a support group and the steps I have taken do not need to be followed prescriptively.
I wish you the best of success in setting up your group.
What your IBS support group should aim to do
Bring IBS sufferers together to share their experience in an open and non judgemental environment.
Educate and inform new members of the key aspects of IBS, what they can do to try and reduce their symptoms.
Your group should not aim to replace the services of a healthcare professional.
IBS is a complicated condition. Only by working together and with healthcare professionals can we look to improve our understanding and treatment of IBS.
First Steps
The most important aspect to consider is if setting up a support group is really for you. It takes time and energy to see it through and ensure its continuation.
It's also important to consider whether you are good at empathising with people and listening to their problems. It's important to be considerate to your member's feelings and be able to show compassion.
Having said all this it is an incredibly rewarding experience running a self help group and I feel it is definitely worth all the effort.
Setting up a IBS Support Group
Publicising the group
You should consider where IBS sufferers may be looking to find a support group. My own suggestions to cost effectively promote your self help group would be:-
The IBS Network support group page. All UK groups are listed here and should be your first place to advertise the group. Email the office with your details info@theibsnetwork.org

Doctor's surgeries local to yourself. The IBS Network have produced an A4 size poster where you can insert your name, email address and details of the meeting times of the group.

Local free magazines usually have a support and interests section at the back and they would be worth contacting. Adverts for support / community groups are usually free

You may also like to try community centres, places of worship, libraries and anywhere else you can think of that an IBS sufferer would see your poster.

The Health Unlocked forum is another place where you can get the word out there that you've started an IBS group.
Tip: It might be worth starting to publicise the group a couple of months before the first meeting to help build up interest in the group first
What to talk about in your meetings
For me this has been one of the most exciting aspects of starting and seeing my support group develop over time. Certain topics can be raised and then they can go on varying tangents as members bring their own experiences to the table.
Find out about sufferers symptoms and coping strategies. Some of the most rewarding discussions we've had at my group is when sufferers with similar symptoms have shared treatments and it's made a positive impact on their condition.

Contact local healthcare professionals who may be interested in coming to your group to give a talk.

Contact The IBS Network to find out who the registered dieticians and healthcare professionals are in your area.
Location
This is a key aspect and may well have a significant impact on the success of the group.
Key things that are important:-
Does the venue appear welcoming and offer members a relaxing environment in which to meet?

Can members access it conveniently and find it easily? Is it close to bus routes, offer car parking etc?

Does it have enough space to accommodate people and offer room to hold more people as the group grows over time?

Does it have clean, easy to access and plentiful toilet facilities?

How much will it cost? (Tip: I negotiated a reduced rate for my meeting place as a support group is considered to be a community group and not a business or charity).

Is the same place going to be available at the same time each month, all year round?

You may want to consider such places as churches, village halls, schools and community centres.
Other practicalities
Consider having regular meetings at the same time and location. It's important to find the balance between demand on your time and maintaining interest in the group. Once a month seems to offer a good balance between the two.
The Leeds group is free to attend but some members may wish to make a contribution to the hire of the room which is gratefully received.
Running the meeting
Don't be too concerned about numbers to begin with. It will grow over time.

Make sure you have plenty of chairs for everyone. No likes to stand for an hour!

You may wish to consider some refreshments, perhaps a jug of water and cups at the least.

Introduce yourself and welcome everyone to the group. Though this is a support group and formalities shouldn't be over the top it is important to develop some structure and ensure that all present know that the meeting is underway.

Getting people to talk about themselves can be tricky at first but it is important that everyone feels included in the group. If someone doesn't want to open up initially then that's fine – there's no need to pressure them. Simply move onto someone else and perhaps the more reluctant individuals will open up when they see they have nothing to fear or feel embarrassed about.

You'll find that some people open up more quickly than others. It's important not to let an individual or minority dominate the group. Try and steer any conversations around the group by asking quieter members if they agree or have had similar experiences.

Finish each meeting by thanking members for attending and reminding them of the date of the next meeting. If you have email addresses for members it is worthwhile sending out reminders perhaps a week before the next meeting.