Starting and Running an IBS Support Group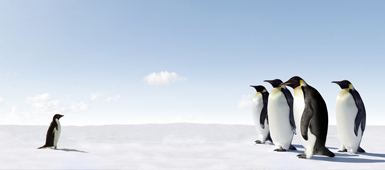 At The IBS Network we know how devastating and confusing IBS can be and how bewildering it is to find the best way to manage the symptoms.
Self-management is the cornerstone of IBS treatment. If people can share their experience in an open and non-judgmental environment, learn to understand and manage their own illness, and support others who are struggling with their own symptoms, IBS ceases to be a threat; they can be in control. To be successful,self-management needs guidance from trained health care professionals and expert patients.


Aim of support groups
Bring IBS sufferers together to share their experience in an open and non judgemental environment.
Educate and inform new members of the key aspects of IBS, what they can do to try and reduce their symptoms.
The group should not aim to replace the services of a healthcare professional.
IBS is a complicated condition. Only by working together and with healthcare professionals can we look to improve our understanding and treatment of IBS.
First Steps
The most important aspect to consider is, if setting up a support group is really for you. It takes time and energy to see it through and ensure its continuation.
It's also important to consider whether you are good at empathising with people and listening to their problems. It's important to be considerate to your member's feelings and be able to show compassion.
Having said all this it is an incredibly rewarding experience running a self help group and I feel it is definitely worth all the effort.
Attending one of The IBS Network training days is essential for you to be able to set up and run a support group. For more information on the training days that are taking place please contact sam@theibsnetwork.org
training day for Support Group Leaders
Setting up and running an IBS support group is an extremely rewarding experience.
Before putting yourself forward as a support group leader, and attending the training day, please take time to consider the following.
Do you want to help and meet people living with IBS?
Are you planning to educate and encourage members?
Would you like to spread awareness of IBS in your community?
Would you like to be instrumental in changing national policies relating to IBS?
Would you like to raise funds for research into IBS?
The training days will include:
how to set up and run a group
techniques of engagement and active listening
the information people need in order to manage their IBS effectively
how to support and motivate
about raising funds and encouraging local support
what resources are available from The IBS Network
All of which are presented by Medical and patient experts in the field of IBS also a support group leader pack is provided , with a huge amount of resources in, to assist the leader to run their group and also the support of the IBS Network team.