Cognitive Behavioural Therapy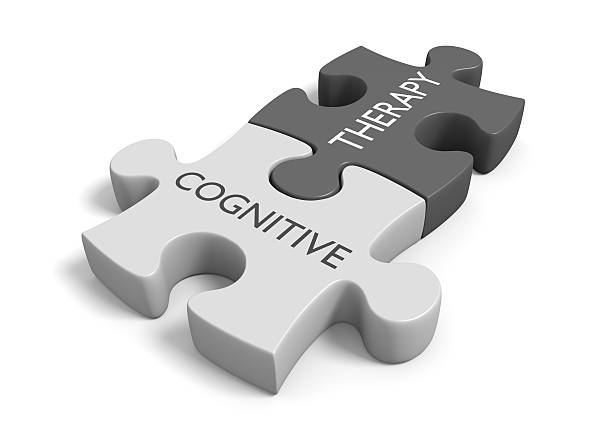 What is CBT?
Cognitive Behavioural Therapy, or CBT, is a form of talking therapy that examines how our thoughts and our behaviour affects the way we feel. It is a 'present-focused' approach, meaning it works with thoughts, behaviours, and feelings in the here and now as opposed to exploring the past. CBT aims to breakdown our difficulties and problems into smaller parts and provide practical ways to improve how we feel and manage our challenges on a day-to-day basis.
Can CBT help with IBS symptoms?
While the conditions for developing IBS are complex, if you feel that your symptoms are exacerbated by stress, anxiety, low mood, or any other mental health difficulties, CBT can help. CBT can also be helpful when you are struggling with negative thinking patterns and behaviours. CBT helps provide alternative strategies, improving adjustment to life with IBS and indirectly improving the symptoms.
How does CBT work?
Sometimes we can become stuck in a negative cycle of behaviour, so that what we do to try and solve the problem can inadvertently keep it going. This can create unhelpful thoughts and behaviours, resulting in a negative spiral and leaving us feeling stuck. CBT sets out to help an individual manage their difficulties in a more balanced way, by identifying and changing unhelpful thinking patterns and behaviours, meaning symptoms become more manageable.
What can I expect from a course of CBT for IBS?
Each course of CBT is tailored to an individual and their needs. A course of CBT usually begins with building further understanding around the therapy and any difficulties you may be having, for instance learning more about how stress and anxiety can impact your gut. In your initial sessions, you will discuss how you might identify issues that may be contributing to your ongoing difficulties, and which you can work upon in later therapy sessions. Throughout the remaining sessions, you and your therapists will cover different techniques to help change any unhelpful thinking or behavioural patterns, with work outside of the therapy sessions to ensure you practice the techniques. As your sessions end, and with the help of your therapist, you will develop a robust plan to ensure you use the techniques you have learnt outside of the therapy sessions.
How many CBT sessions will I need?
A course of CBT treatment can vary in length, lasting between four to 20 sessions. The number of sessions will be dependent on your needs and current difficulties. Typically, a course of CBT lasts for around six sessions, with weekly or two weekly sessions lasting 30 to 60 minutes each.
Is it safe?
Yes, CBT is safe. It is an evidence-based therapy meaning that is based on scientific research, therapy outcomes are evaluated, and therapeutic models are used as a guidance within treatment. CBT is a NICE (National Institute for Health and Care Excellence) recommended treatment for many mental and physical health conditions.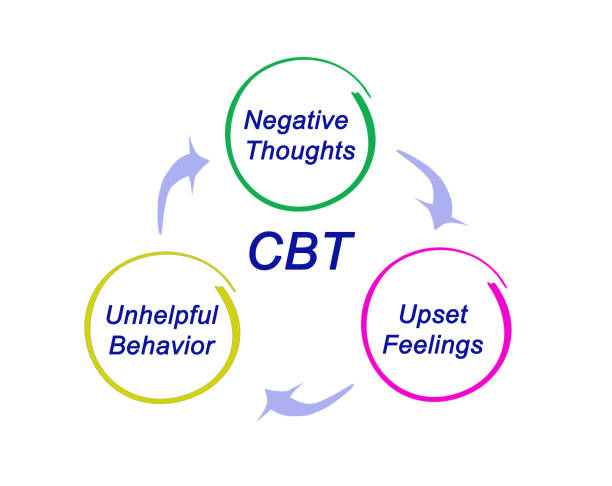 How do I find a good therapist?
CBT is a collaboration between you and the therapist, so it is important that you feel comfortable with your therapist enabling you to fully engage within the sessions. CBT is free to access through the NHS where all therapists are accredited. If you are accessing private therapy, it is important to check accreditation or find a therapist through the British Association for Behavioural and Cognitive Psychotherapies (BABCP) website.
What will it cost?
You can access CBT through your local talking therapy service:
asking your GP to refer you to your local service, or
you can choose to pay for your therapy privately.
The cost of private CBT sessions vary, it usually costs in the region of £60-£100 per session. If accessing private therapy, it is important to make sure your therapist is accredited by either the BABCP or the BPS.
How do I know my therapist has been properly trained?
All Cognitive Behavioural Therapists will have completed comprehensive training. We recommend that you check their accreditation using the BABCP register, or the BPS register depending on where your therapist is registered. To help you make a decision it would also be acceptable to ask your therapist about any additional training they may have undertaken.
Information written by The Centre for Psychology for The IBS Network.