Our Trustees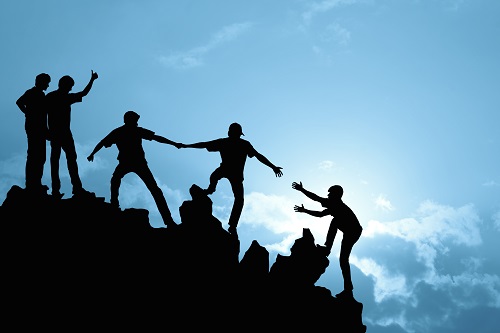 Meet the trustees who work with The IBS Network.
Do you want to give something back to the community?
The IBS Network is expanding its activities and wishes to recruit locally based Trustees to strengthen its current Board and determine the charity's strategy for growth.
We are looking for people with senior-level leadership skills and an enthusiasm to work alongside patients and health care professionals to make a difference to the lives of people with IBS. We welcome applicants who have worked in the third sector, public services or commercial organisations, preferably at a senior management level, particularly those with a background in accountancy and human resources. Some knowledge of health care and IBS would also be useful, but by no means essential. For the right candidate, this role may lead to the position of Chair of the Board of Trustees.
Contact info@theibsnetwork.org for more information.

Dr Simon Smale
Trustee -Gastroenterologist
---
Simon undertook his early medical training in Nottingham and Northampton then worked for Dame Prof Black at the Royal Free Hospital before doing his Specialist training in Gastroenterology based at Kings College Hospital, London. During that time he undertook research into the use of faecal markers in gastro-intestinal disease and briefly collaborated with Prof Q Aziz.
He was appointed Consultant at York District Hospital in 2005, developing his interest in functional disease and the psychosocial aspects of medicine. Whilst in York, he was appointed Endoscopy Lead and Trust Lead for Gastroenterology as well as being involved leading a range of IT developments, eating disorder management, patient safety and infection prevention initiatives. He was College Tutor for six years and Deputy Training Program Director for Continuing Medical Trainees in the Yorkshire and Humber Deanery, 2015-2018.
In 2018, he left York to join the team at Manchester University Foundation Trust to support the development of functional gastroenterology services within the Trust.
He is a patron of a local charity, Selby Hands of Hope, and Trustee of The IBS Network. In his spare time, he enjoys being with his family, reading, cycling and has in the past competed as an age group triathlete for Great Britain.

---
Dan has considerable strategic management and business experience in the consumer and business-to-business sectors. Skilled in building relationships between organisations and creating valuable partnerships, Dan is passionate about creating opportunities that are both commercially and strategically rewarding.
As an Account Manager at Sheffield Chamber of Commerce and Industry, Dan was able to build strong links within the regional business community and during Dan's tenure the Chamber enjoyed record levels of membership growth, retention and revenue.
Dan is currently Head of Sales at unLTD magazine, providing a vibrant platform for the modern Sheffield City Region business community.
Dan is an avid music fan, involved in producing podcasts on obscure 90s Britpop and the proud collector of more vinyl records than his wife would wish to have in their living space.

---
Jenny worked as a chartered accountant as a director in a large professional services firm for almost 20 years specialising in working with not for profit organisations. More recently Jenny is developing a more varied career as a consultant, coach, board member and volunteer.
Having initially graduated from Durham University with a degree in economics, and post accountancy qualifications, Jenny undertook a degree in psychology with The Open University and is now one year into a master's in psychology.
Jenny is also a qualified coach and neurolinguistics programming practitioner and works with a variety of people seeking to get the best from their career, most recently supporting people on an MBA programme.
In her spare time, Jenny enjoys gardening, reading, running and volunteering at her local parkrun where she's a run director for the Gedling junior and 5k parkruns. She is currently training her dog to be an excellent parkrun volunteer.