Our Trustees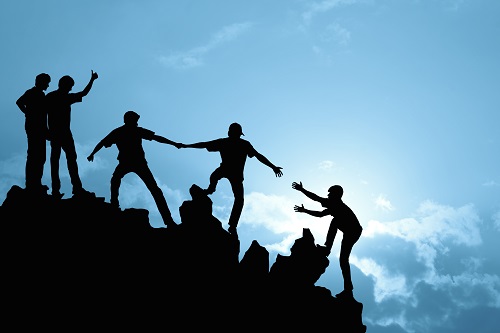 Meet the trustees who work with The IBS Network.

---
Bernard has been involved in governance and non-executive roles for the last 20 years and he hopes to bring the skills he has learnt over that period to help the Board and Network develop over the coming years.
Bernard has worked in social housing for over 35 years and became a Fellow of the Chartered Institute of Housing in 1999. He has created an Arms Length Management Organisation for Bassetlaw District Council and became its Managing Director when it started in 2004. He has been a Board Member and Vice Chair of ACIS Group Limited and he is currently a Board Member of Nottinghamshire Superannuation Pensions Board.
He retired from work in 2015 on health grounds and he has suffered with IBS for over 15 years.

Tony whiting
Acting Chair
---
Tony has been involved in the governance of not-for-profit organisations since 1985. His experience on boards and committees at national, regional and local level as an independent trustee, director and chairman, equip him with credible skills, competencies and experience to operate effectively at board level. Tony was the founding Vice Chair of Sheffield Healthwatch and was a patient member of the NICE Guideline Development Group up-dating the Osteoarthritis guidelines.
Tony was a senior manager for many years, especially in education, finally managing the MBA degree at Leeds University Business School. He is also a qualified Company Secretary, a Health and Safety Consultant and an SME Mentor.Since retiring he has travelled and walked much and continues to do so. Tony was attracted to this role as it is local to him and he has a skill set that may benefit the organisation and he has personal experience as a long-time sufferer of IBS (for the last 40+ yrs).

Rosemary Finn
Trustee-Solicitor
---
Originally from Lincolnshire, Rosemary has worked in South Yorkshire since 1991 and lived in Sheffield since 1994.
After completing secondary education in Lincolnshire, she studied Law at the University of Wolverhampton and then the College of Law in Guildford. She secured a training contract at a High Street practice in Lincoln.
Rosemary qualified as a Solicitor in 1987 and remained in Lincoln until 1991 when she secured a position in the family Team at Irwin Mitchell in Sheffield. She remained at Irwin Mitchell for 8 years and then moved to Tofield,Swann and Smythe in Sheffield who subsequently merged with Wake Smith. In 2010 she joined Howells in Sheffield but due to Family Law Legal Aid reforms, the department she worked in closed in 2013.
Rosemary joined Taylor Bracewell in 2013. She is based primarily in their Sheffield office but she does spend some time in the Doncaster office. Her main area of practice is Family Law although she also works within the Employment Law team.

---
Vicky is Head of Library Learning Services at the University of Sheffield. She is undertaking an interdisciplinary PhD research project between the Medical School and the School of English at the University.
Her project, entitled Knowing as Healing: Living well with irritable bowel syndrome, is an appreciative inquiry, which is utilising narrative to discover how people can live well with IBS. Vicky has lived with irritable bowel syndrome herself since she was thirteen years of age.

Dr Simon Smale
Trustee -Gastroenterologist
---
Simon undertook his early medical training in Nottingham and Northampton then worked for Dame Prof Black at the Royal Free Hospital before doing his Specialist training in Gastroenterology based at Kings College Hospital, London. During that time he undertook research into the use of faecal markers in gastro-intestinal disease and briefly collaborated with Prof Q Aziz.
He was appointed Consultant at York District Hospital in 2005 developing his interest in functional disease and the psychosocial aspects of medicine.
He has since been appointed Endoscopy Lead and Trust Lead for Gastroenterology as well as being involved in a range of IT developments, eating disorder management, patient safety and infection prevention initiatives.

---
Alex Ford is currently a Professor and Honorary Consultant Gastroenterologist at St. James's University Hospital, Leeds, UK. During his registrar training he conducted a 2-year period of research funded by the Medical Research Council, obtaining an MD from Leeds University.
He is an Associate Editor for Alimentary Pharmacology and Therapeutics, and a member of the international editorial boards of Alimentary Pharmacology and Therapeutics, The American Journal of Gastroenterology, and Clinical Gastroenterology and Hepatology. He has published over 250 peer-reviewed articles and book chapters, including original scientific papers in JAMA, BMJ, Gastroenterology, Gut, Archives of Internal Medicine, and The American Journal of Gastroenterology. His h-index on Web of Science is 41, and his papers have been cited over 4900 times in total.

Adam Farmer
Honorary Consultant Gastroenterologist
---
Dr Adam Farmer undertook his medical training at University College London, qualifying with the degrees of MB BS BSc (Hons) in 2001. He became a member of the Royal College of Physicians in 2004. He undertook his specialist training in gastroenterology and general medicine in the West Midlands before moving to the Wingate Institute of Neurogastroenterology, Barts and the Royal London School of Medicine, where he carried out a body of research funded by the Medical Research Council. He currently works at the University Hospitals of North Midlands and runs the neurogastroenterology service.
Marianne Williams
Dietetics Adviser
---
Marianne Williams is a specialist IBS and allergy dietitian who works for Somerset Partnership NHS Trust. Her focus on innovation has led to the creation of the first UK 'Dietetic-Led Primary Care Gastroenterology Clinic' seeing adult patients with IBS or food allergy. This fully funded service has a 70% success rate using a range of specialist evidence based dietary interventions. The clinic was a finalist in 2015 Health Service Journal Awards and won 'Highly Commended' in the 2012 UK Care Integration Awards. Marianne went on to receive 'Dietitian of the Year' and an 'NHS Recognition Award' for her work in this area.

Dr Nick Read
Psychotherapist
---
Nick works in private practice as a gastroenterologist and psychotherapist, helping people cope with illnesses, like IBS, that have no clear cause or pathology. During a long academic career, he has held university chairs in Gastrointestinal Physiology, Human Nutrition and Integrated Medicine, published too many papers and a few books. He now devotes much of his time trying to help people understand what underlies their illnesses and how better to manage them. This is the subject of his book, 'Sick and Tired; healing the illnesses, doctors cannot cure' (Phoenix, 2006). He has been associated with The IBS Network since its inauguration by Sue Backhouse and Christine Dancey in 1991.

Lee Martin RD
Gastroenterology Dietitian
---
Lee Martin MSc RD is an adult dietitian with 9 years' experience working within the NHS and in an academic role. Currently Lee works at University College London Hospital as a Specialist Gastroenterology Dietitian. Here he provides group education sessions on the low FODMAP diet alongside one to one expert advice for a range of functional gastrointestinal disorders and inflammatory bowel disease.
Previously Lee worked in an academic role at King's College London researching and developing the low FODMAP diet for treating irritable bowel syndrome. Lee's research at King's College London focused on the long term effectiveness of the low FODMAP diet (abstract available here).
Lee has always advocated the great work The IBS Network conduct and is excited to join their team and provide advice to their members.
He is passionate that people avoid the pitfalls of following a long term restricted diet and has authored the first ever book dedicated to the reintroduction phase of the low FODMAP diet, available through our online shop.

Kirsten Crothers
Specialist gastroenterology dietitian
---
Kirsten Crothers is a specialist gastroenterology dietitian who has worked in both the NHS and private sectors.
She started her career in gastroenterology at Sheffield NHS Teaching Hospitals and now works for The Food Treatment Clinic based in Belfast. In her current role, she provides expert dietary advice for individuals suffering with digestive health problems, including the low FODMAP diet.
Kirsten is driven to help provide control for those suffering with the symptoms of digestive problems. Through working with The IBS network, she is keen to reach more people as she recognises that sadly, not all people receive the help they need.

Dr Anton Emmanuel
Consultant Gastroenterologist
---
Anton Emmanuel obtained his medical degree from London University. He is a Senior Lecturer in Neuro-Gastroenterology at University College London and Consultant Gastroenterologist at University College Hospital at the National Hospital for Neurology and Neurosurgery (Queen Square) and the Royal National Orthopaedic Hospital (Stanmore). Prior to this he was Senior Lecturer at Imperial College and St Mark's Hospital. His current clinical work encompasses being director of the GI Physiology Unit at University College Hospital as well as providing a general gastroenterology service. His research includes basic gut neurophysiology and the study of the aetiology and management of functional gastrointestinal disorders of the upper and lower gut. He currently supervises 6 post-graduate research fellows undertaking higher degrees. Laboratory work is undertaken jointly with colleagues in UCL

Peter Whorwell
Professor of Medicine and Gastroenterology
---
Peter Whorwell is Professor of Medicine and Gastroenterology at the University of Manchester in the UK and directs a unit with a wide ranging research programme into the clinical, epidemiological and pathophysiological aspects of functional gastrointestinal disorders. It also cares for large numbers of these patients from all over the UK and even abroad and evaluates new treatment options including pharmacological, dietary and behavioral approaches. Professor Whorwell has published over 350 papers and chapters in his fields of interest and serves on a number of national and international advisory panels and working parties.

Qasim Aziz
Professor of Neurogastroenterology
---
Professor Aziz started his research career at the University of Manchester and obtained his PhD in 1996. He held posts of Lecturer, Senior Lecturer, and Professor of Gastroenterology at the University of Manchester, and is now Professor of Neurogastroenterology at Barts and The London School of Medicine and Dentistry at Queen Mary, University of London since 2006 and is the director of the world renowned Wingate Institute of Neurogastroenterology.

Dr Anu Agrawal
Consultant Gastroenterologist
---
Dr Agrawal is a Consultant Gastroenterologist at Doncaster Royal Infirmary. He previously worked as a specialist registrar in Liverpool and completed his PhD on functional bowel disorders with Professor Whorwell at the University of Manchester. During this time and subsequently, he developed extensive clinical and research experience in the management of functional gastrointestinal disorders.He has a keen interest in research and has been first author for a number of papers that have been published in professional medical journals. During his career, he has made presentations at international scientific meetings both in the UK and abroad and has previously received the Ray Clause Award, presented by the ROME committee for the best paper in the field of functional GI disorders

Laurin Mcdonald
Clinical Hypnotherapist
---
Laurin McDonald is a highly experienced Clinical Hypnotherapist, NLP Coach and Mindfulness Meditation teacher. She has over 10 years' experience of working with people with IBS using hypnotherapy. IBS Clinical Hypnotherapy can be effective for IBS because IBS is primarily thought to be a disorder of the 'brain-gut axis'.
Laurin is also licensed to train Mindfulness Based Stress Reduction (MBSR) which has also been proven to help with stress, anxiety, depression and a number of chronic stress related conditions. Where appropriate she will work with the client helping them to develop mindfulness meditation practice to support them.


---
Emma joined Salford Royal NHS Trust in 2009 and has supported patients with a variety of health conditions. During this time she ran a psychological service to support patients being treated in the departments of gastroenterology and colorectal surgery. She now works in the field of general medicine where she helps patients who have become anxious or depressed as a result of their health condition. She continues to have a special interest in the mind-body connection and recognises that for some people, their symptoms seem related to what is going on in their lives. Regardless of their diagnosis, she is committed to helping people to understand the links between physical and psychological factors, exploring how the stress associated with symptoms can sometimes make the symptoms themselves worse. Ultimately, her role is to help people to find ways to cope with their symptoms in order to get back to a normal daily routine."