About Us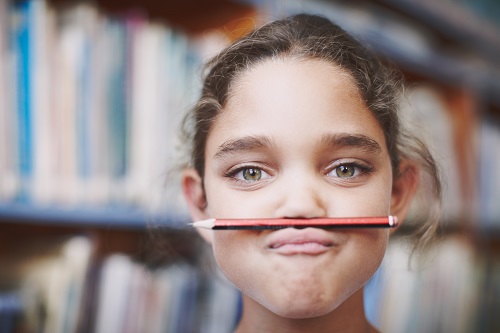 During this challenging time for all of us, the team at The IBS Network are doing our best to keep the office open for our members and all those who need our help and support. As an employer, the charity also has a responsibility to its dedicated team. Over the forthcoming weeks, and possibly months, we have put in place a rota system whereby the office is staffed by one person, supported by others working from home.
We are following the daily updated advice of the government and the World Health Organisation, so our working pattern may change. We will do all that we can to stay in touch and continue supporting our community at this time of uncertainty.
We would ask that should you call the office and receive no reply that you be patient, our one member of staff will very likely be on the phone helping others. Feel free to leave us a message and we will call you back. Likewise, your email will be answered, it might just take a little longer than usual.
Take care and keep healthy.
DO you want to join the team?
We regularly have vacancies for different voluntary roles within the charity.
Do you want to give something back to the community?
Trustees
The charity is expanding its activities and wishes to recruit locally based Trustees to strengthen its current Board and determine the charity's strategy for growth.
We are looking for people with senior-level leadership skills and an enthusiasm to work alongside patients and health care professionals to make a difference to the lives of people with IBS. We welcome applicants who have worked in the third sector, public services or commercial organisations, preferably at a senior management level, particularly those with a background in accountancy and human resources. Some knowledge of health care and IBS would also be useful, but by no means essential. For the right candidate, this role may lead to the position of Chair of the Board of Trustees.
Virtual Advisory Board members
We are also interested to hear from health care professionals who would be interested in joining our team of affiliated medical advisers to sit on our Advisory Board, (or virtual Advisory Board). For further details on both roles email, in the first instance: info@theibsnetwork.org stating in which role you are interested in.
Our TEAM
The IBS Network was established in 1991 as the national charity supporting people with irritable bowel syndrome.
Over the years the charity has grown and developed – changing names, (for a short time known as The Gut Trust), location and staff. However, our core values have remained the same; to provide information, support, and advice for people living with IBS.

Liz Champion
Communication manager
---
Liz joined the team in February 2019 and is responsible for the charity's communications including press and media, social media and publications. Liz writes Relief, our monthly newsletter, and our quarterly magazine, Gut Reaction. She's keen to hear from members who would like to share their stories and tips for living well with IBS. Outside of work, Liz enjoys running, horse riding and creative writing.liz@theibsnetwork.org

Kelsey Law
Membership officer
---
Kelsey joined the team as Membership Officer in March 2021. She is the first point of contact for all member enquiries. She will deal with all new and existing members and orders for all IBS supplies. In her spare time she enjoys spending time with her family and being creative in her craft room. kelsey@theibsnetwork.org

Alison Reid
CHIEF EXECUTIVE OFFICER
---
Alison joined the team in October 2015 with a wealth of experience gained in all sectors over 30 years, particularly the voluntary, community and charity sector. Working with the Board of Trustees she is responsible for the implementation of the Charity's future strategy, including all fundraising activity.alison@theibsnetwork.org

Sam Yardy
Operations Manager
---
Sam joined the team in September 2014 and is responsible for the smooth running of the office. Sam looks after the team, all suppliers and volunteers and co-ordinates our activities such as our involvement in exhibitions and shows around the country. Outside work Sam enjoys indulging her creative side and she's also very handy with power tools! sam@theibsnetwork.org

Rachel Morris
Helpline Nurse
---
Rachel is a Registered General Nurse with over 17 years of training and experience in a number of settings including care homes, accident and emergency, medicine, surgery, custody, mental health, community and disability analysis.

Rachel Hardwick
Helpline Nurse
---
Rachel is a full time Advanced Nurse Practitioner for Rotherham NHS Foundation Trust. This role involves responding to requests from care homes for urgent same day consultations. The aim is to reduce the demand for GP's time and use of unscheduled care as well as reducing distressing symptoms for patients. I assess, diagnose, treat and discharge patients.