Help develop a new solution for managing IBS
27th September 2022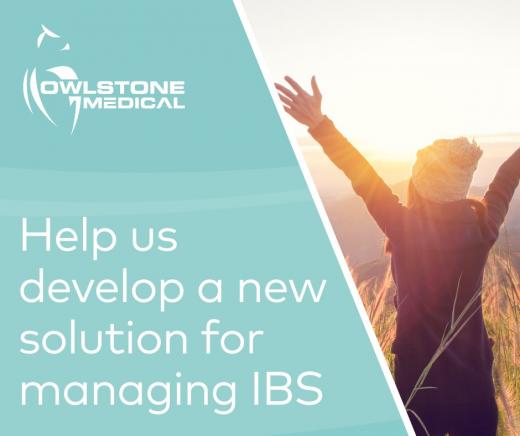 Owlstone Medical, a UK-based MedTech company, are looking to develop a new solution for tracking, diagnosing and managing your gut health. Owlstone are world-leading expertise in breath analysis for disease detection and treatment monitoring and currently provide breath tests for diagnosis of digestive disease including SIBO and Carbohydrate Malabsorption.
Owlstone are committed to developing a new solution for IBS sufferers, harnessing the power of technology with the expertise of medical practitioners, and providing the direct control that you need to resolve your digestive health issues without delay.
Their new products and services will enable home-based breath testing and symptom tracking to characterise digestive health issues and provide direct access to clinicians and specialists for diagnosis and treatment.
Join Owlstone's early user group to help shape the way forward
Owlstone want to develop their solution with continual input from people who are living with IBS symptoms to ensure it works best for the people who need it most. They'd like you to join their UK-wide User Group
If you're interested in helping Owlstone Medical develop a new solution for managing IBS, or if you have any questions, they'd love to hear from you. Get in touch by emailing productteam@owlstone.co.uk.