Ann's story
9th March 2020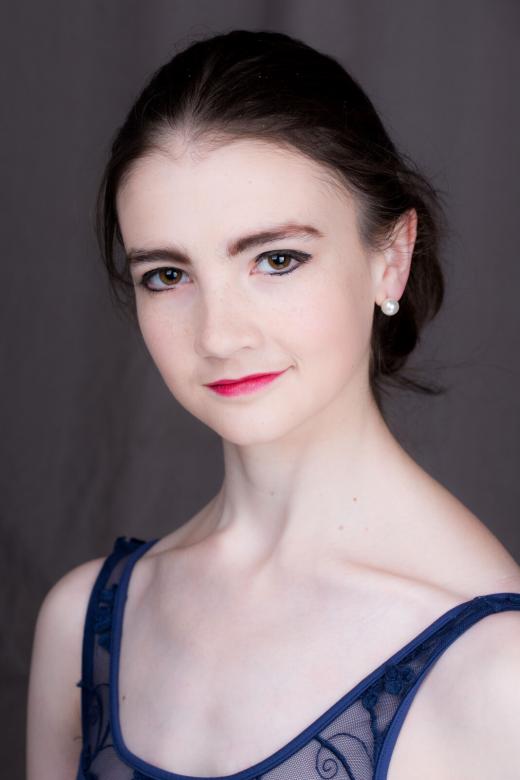 Ballet dancer Ann Wall dreamed of becoming a professional dancer, but the hard training, anxiety and pressure made her IBS symptoms worse. Here Ann shares her story of how she manages to live and dance with IBS, and how she was determined not to let IBS get in the way of her dancing dreams.
When I was nine years old, I started getting stomach aches every time I was in situations that were slightly stressful. By the age of 12 my anxiety and stomach problems became significantly worse.
I loved dancing ballet and dreamed of becoming a professional dancer. I was training intensively, and this, coupled with my desire to succeed, created higher levels of adrenaline and anxiety. Inevitably my digestive symptoms worsened.
I had lots of tests throughout my childhood and teen years, hoping for a solution that would cure my problems. Each time, I was told it was IBS and given very little information on how I could manage it.
Although I was regularly in pain, I tried not to let it interfere with my training and rarely missed ballet classes. I did not want it to stop me from pursuing my dream.
At 18, I was offered a place to study at the English National Ballet School in London. The pressures and hours of training were more than ever before, and I struggled with my IBS symptoms and maintaining weight. It is especially difficult during an IBS-D flare up. After graduating, I was fortunate enough to land my first job with a professional dance company. I was so happy and gave everything I had to that first season. But performing every night, touring, and the inevitable stress that accompanies a first job took its toll.
Mid flare up, I decided that I needed to leave the company and take my health in hand. Determined not to give up on my dreams, I decided to approach my IBS problems from all angles, looking at food and mood. I had therapy to help me better manage my anxiety. I am happy to say that I no longer suffer with pain. However, I do still have flare up periods when IBS-D and morning urgency are an issue. I have learned to accept that stress always has an effect on me and am trying my hardest to manage my anxiety better.
New situations always affect my stomach before I am even aware that I am anxious. Even if I avoid all the trigger foods there can be no guarantees that I won't get symptoms. I have had to restore my confidence in eating different foods because of the pain and discomfort it seemed to be causing me.
Now I just avoid certain FODMAPs during flare up periods. It can be very difficult to explain this to other people. With my job there are times when I feel very judged by others because of my specific dietary requirements. Although the school and company I worked for were very supportive of me and my condition, IBS is not something that is spoken about much in the world of dance.I hope that soon it can be recognised more so that those with the condition can be supported and helped to find strategies for dealing with it.
Dancing professionally is a highly pressurised job, but I now understand what works for me. I consider myself very fortunate to be able to live well and dance with IBS. Sometimes it makes me feel bad. However, IT IS NOT WHO I AM. I am determined it will not stop me from doing what I love, which is to bring pleasure to people through my dancing.
It is hard for me to share this story. By doing so I hope it will help others with IBS live well with the condition, enjoy new experiences, and continue to pursue their dreams.
Ann is now pursuing a freelance performance career as a dancer in London, with teaching alongside. www.annwalldance.com
My self-care strategies include:
Meditation, listening to music and reading positive affirmations
Yoga stretches to balance the high impact work that my job demands
Lemon and ginger tea
Peppermint tea
Adequate quantities of fish and meat to keep muscles strong
Minimising lactose (I can still have some yoghurt and cheese)
Moderate consumption of high FODMAP food and lowering intake of them during highly stressful times
Getting sufficient sleep
Avoiding caffeine
Avoiding alcohol/ keeping it to a minimum
Courses of probiotics have helped to settle things after flare-ups
Working with a qualified dietitian to help get things on track during and after flare-ups
I have recently started taking Ashwagandha capsules to help balance my anxiety levels and am finding them very helpful