Do you have a diagnosis of IBS and want information from NHS dietitians?
30th May 2019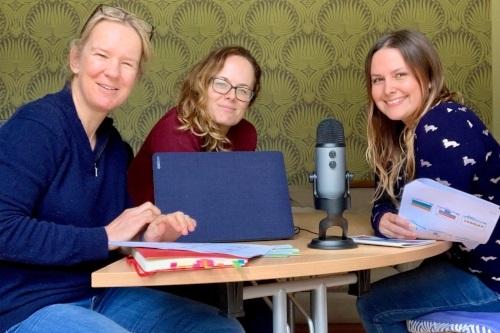 Access to IBS specialist information from NHS specialist dietitians
As part of an NHS England 100 Day project in early 2017, the Somerset Community dietitians set up webinars for their patients with IBS. The aim was to give patients anonymous and easy access to specialist NHS information without the need to travel, take time off work and have to find childcare cover.
It was a ground-breaking and innovative way to reach patients with accurate and specialist advice. The webinar went on to win the 2018 NHS Digital Allied Health Professional Award. To access this webinar on NHS Choices click here. This webinar will also give details on how to access a further specialist dietetic webinar on the Low FODMAP Diet.
The Somerset specialist dietetic team are keen to emphasise that this webinar is for patients who have been medically diagnosed with IBS. Ideally people with IBS would seek a one-to-one appointment with a dietitian, but we are also aware that this may be difficult for many patients and this webinar allows these people to access information that is safe and accurate in the meantime.
Access the webinar here. https://www.nhs.uk/conditions/irritable-bowel-syndrome-ibs/further-help-and-support/