New campaign to tackle the stigma surrounding IBS
1st April 2019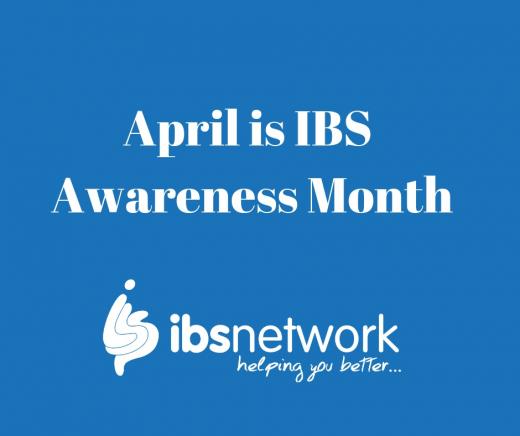 For IBS Awareness Month in April we're tackling the stigma surrounding IBS by encouraging people with the condition to speak out.
Through our 'Let's talk about IBS' campaign, we're urging people with the condition to talk openly about IBS so that they don't suffer alone.
Irritable Bowel Syndrome is a long-term illness which affects around 12 million people in the UK. Symptoms include abdominal pain, bloating, constipation and diarrhoea. IBS is different for each individual and can be triggered by stress, anxiety and depression.
Bronwen Barber, 56, developed IBS in her teens with symptoms including stomach cramps and bloating. After struggling on her own for many years, Bronwen is now living well with IBS and has set up an IBS Support Group to help others living with the condition.
Bronwen said: "When I was first diagnosed with IBS there were times when I felt overwhelmed and just had to manage on my own the best way I could. After many years of struggling, I now know what works for me and what doesn't so I can get on with living my life without too much disruption.
"Through the charity I have been trained as a support group leader and have recently set up an IBS support group in Barnsley because I felt very isolated when I started having problems with IBS and would have found it really useful to talk to other people with the same condition. It would be wonderful if IBS lost its stigma in future."
Alison Reid, chief executive of The IBS Network, said: "Many people with IBS are reluctant to talk about their condition because of the stigma still attached to it. IBS can be a very isolating and debilitating condition so it's important that people feel they can talk openly about it. As part of IBS Awareness Month we want to help people to gain the confidence to speak to someone about their IBS."
Throughout April we will be sharing the stories and experiences of our members online using the hashtag #IBSawareness and encouraging people with the condition to join in with the conversations on social media, in person at an IBS support group or by contacting the charity.
Alison added: "We want to get people talking about IBS whether that's on social media or in person at one of our support groups. Talking about IBS is the best way to tackle the stigma and help people to feel more supported and less isolated."