Fillet steak with slow cooked tomatoes
26th April 2021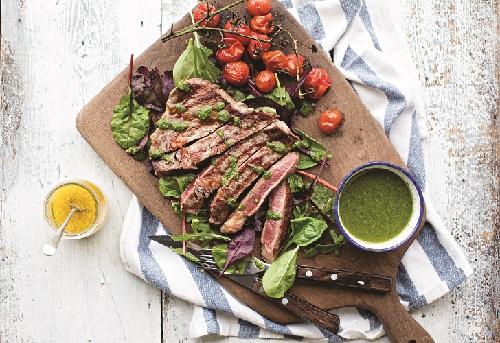 The fillet is probably the nicest and most expensive cut of beef. It's very lean and tender due to the short fibres in the meat.
Salsa verde not only contains lots of vitamins, it also bursts with freshness from the herbs and savoury anchovies.
With the slow-cooked tomatoes and watercress salad, this is a recipe that will have you looking forward to steak night.
Remember to stick to no more than 1 tablespoon of balsamic vinegar per sitting if following a Low FODMAP diet.