Annette's story
4th April 2018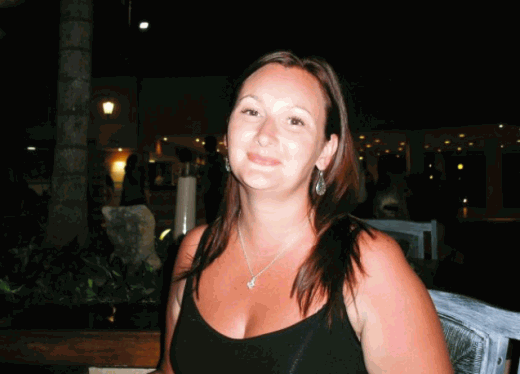 Annette was diagnosed with IBS over five years ago but has had symptoms pretty much all of her life. Here she talks about how she manages her IBS.
My symptoms have changed a lot over the years. As a child/teenager I always got a 'worried' tummy, especially on the day of exams, or if things where a bit hard at school. Then during my A-level & university studies this seemed to right itself, and instead I suffered with tonsillitis. When I was 25 I went on a holiday to Turkey, and within 48 hours of being there I was struck down with what I thought was holiday tummy, however, it soon became apparent that this was my new normal; diarrhoea, cramping, wind all became a daily occurrence. Over the years this has changed, with constipation, nausea & bloating being my main symptoms.
I manage my IBS with a balance of medication & careful eating. I have been following the low FODMAP plan* for around four years, through this I have been able to identify trigger foods, and at times this gives me good spells of fairly good health. When this isn't enough, I also rely on medicines like ispaghula husk, hyoscine butylbromide (antispasmodic)­­­­, as well as prescription drugs.
I would really like to see an improved awareness of IBS, especially in the workplace. A normal day for me involves an hour commute to work, mostly on motorways, so I have to get up, take my normal medicines and mentally prepare for the journey. Once in work things aren't too bad, my team are aware of my issues and on a whole are very supportive. Days are busy, I manage a big team, and report directly in to our Board, so at times information that I am discussing can lead to stressful situations, but I feel that I have a good perspective on this and don't let it affect my IBS as much as possible. Lunch time is difficult, as I am not close to shops, so I have normally packed food that I can eat, though sometimes I am led astray with foods that I know will upset me!
The journey home is generally stressful, with lots of traffic on the M6, so by the time I get home I try to either visit family or friends or relax on my sofa with my cat! I do try to go to bed early as I do find that IBS disrupts my sleep.
I talk to my friends and team members and tell them how I suffer, I know it generally means a lot of toilet talk, but if they don't know how you are feeling they can't help or support you, and you can start to feel like the world is against you! You don't have to suffer in silence, support & help is out there.
I recently joined The IBS Network and have used their medical advice service; having their support & understanding is a huge relief. I am also planning to set up an IBS support group in my area having attended a recent leader training day run by the charity.
*It is strongly recommended that those following the 6-8 week low FODMAP diet plan by Monash University should do so under the supervision of a specialist Registered Dietitian.