Rachel's story
7th February 2018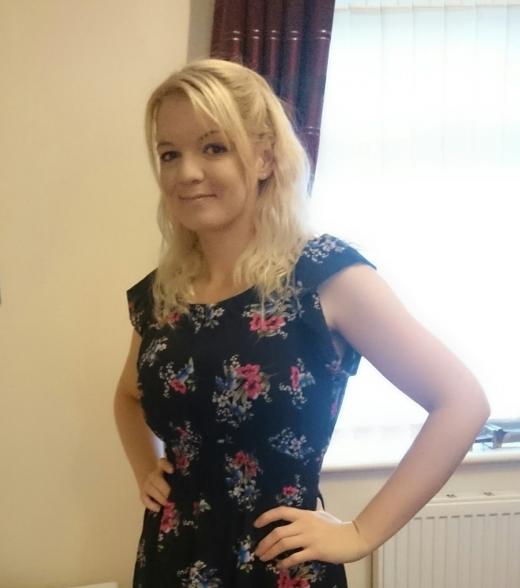 I have had IBS for over 10 years which, at its worst point, has been very debilitating. I suffered primarily from bloating, diarrhoea, vomiting, stomach pain and exhaustion which really interrupted my working life. Then, due to the symptoms, I suffered from anxiety and was forced to give up my job. Fast forward to today and I am managing my symptoms well with diet and lifestyle changes including training as a complementary therapist and, with the support of The IBS Network,I have just started running an IBS support group in my local area of Frodsham.
I have suffered with IBS symptoms for as long as I can remember. When I was younger, I used to think that I could eat whatever I wanted and it didn't matter because I didn't put on any weight. I never ever considered the effect it was having on my health.
I was referred to a gynaecologist for around 10 years who was trying to investigate the root cause of what was believed to be extremely bad period pain (for which I was given Tramadol), not only when my period was due but throughout the month. I then had a hysteroscopy and laproscopy at Liverpool Women's hospital. It was only after surgery that the consultant told me everything was normal. In his opinion, the pain I was suffering was from my bowel and not anything gynaecologically related.
Prior to having my daughter at 20 years of age, I don't remember having any regular problems that I recognised as IBS, but I did have to attend Accident and Emergency on two separate occasions because my abdominal pain was so bad. I didn't start to recognise the symptoms until two years later. I found it pretty embarrassing and it wasn't until my condition became much worse six years later that I acknowledged I needed help. I was referred to a gastroenterologist and had lots of tests including a colonoscopy, which had to be stopped not long after the procedure because the pain was so horrendous and my bowel was contracting so hard and twisting that they couldn't continue. Due to the extent of the reaction, I was tested for Crohn's Disease which was negative. I also had an endoscopy that showed I had a hiatus hernia. By this point, everything I ate was either making me sick or giving me diarrhoea so I was getting no nutrients from my food, and could barely function, either at work or socially.
I had developed such huge anxiety that even being summoned to the boardroom for meetings at work sent me into a panic, and I would literally run straight to the toilet and be in there for 20 minutes. This then made any future situations worse being around people or travelling which was especially terrifying as I was always worried about being able to access a toilet.
Public transport was out of the question, and holidays or travelling to meetings with colleagues all filled me with dread. I was working for an adult training company and had to travel to 11 different offices, some by train. At this point I was having to take Loperamide just to be able to get to work, sometimes up to four or five tablets a day. After being transferred to a new office and having to travel down with three other members of staff (and being so ill I could hardly function), I resigned from my job whilst trying to hide my illness due to the embarrassment. I was too ill to work for three months. This was hard as it was the first time I had been out of work, even since before I left school.
My friend went to enrol for a course at a local college and I went with him for moral support. Whilst there I went over and spoke to a tutor running a complementary therapy course. We had a chat and she suggested I enrol on the reflexology course so I could understand not only how to help myself but to help others too. The idea of sitting in a room with lots of other students initially filled me with dread but I enrolled and started the course. It began to change my life. I was taught how to control my breathing and anxiety, I learned anatomy and physiology, and I found that I was not alone and my symptoms were a lot more common than I thought.
Within three months I was back working part-time then full-time within six months. Because I fell under the general umbrella diagnosis of IBS, I struggled to find the right treatment for me and after reaching a point of taking 11 tablets per day, I decided enough was enough and I knew it was my responsibility to fix and not my doctor's.
I did a further course in nutrition and learned to eat what my body needed and not what I wanted to eat which was so important for me. Fast forward to today, I have been a self-employed reflexologist for over two years, I have a beautiful daughter who is 12 (who has also suffered with bowel problems since birth) and we are so close that she knows all about my IBS.
My partner and I have been together over a year but I don't really talk to him about my condition. I'm not too sure why, probably because I still find it a bit embarrassing but I'm fine with complete strangers. Odd, isn't it?
Now, I'm studying for a degree at university in nutrition and health so I can help other people regain control of their health even only 20-30% as that makes a huge difference to everyday life. Nutrition had been an important part in controlling my symptoms so I can try and live a relatively normal life, but every day is hard. I still don't socialise, I don't drink alcohol as it makes me so violently sick after even such a small glass, I don't enjoy it.
A typical day consists of waking up, then drinking a cup of hot fruit tea. I have to be careful what I have for breakfast as my symptoms are usually worse in the morning so I tend to have a raw meal organic shake. I get my daughter ready for school, drop her off and head to university. I usually eat a baked potato and salad with plenty of water throughout the day.
In the evening, I generally eat something differently to everyone else. I have found a very important key is to plan meals, shop wisely, never go shopping when you are hungry and always keep healthy snacks in your bag. Coffee is a huge no for me and you can probably guess why, but occasionally I can manage a decaffeinated coffee depending on where I go.
The IBS Network charity has been fantastic and such a great source of support. After meeting them at the Allergy and Free From Show in Liverpool a few years ago (which is incredible for anyone with food related issues), I decided to join their training programme to learn how to run my own local support group and help others which is really exciting.
There is still a lot to work out with the topic of talking about bowels as it's seen as a bit of a taboo but that is changing. The most important thing to remember is you're not the only one, and it's estimated that around 12 million people in the UK suffer from IBS. If someone out there can help you manage that and can assist you on that journey to improving things, how amazing is that?
By talking about IBS, I hope that it will help bring comfort to people by knowing that they are not alone and that there is support out there.
Rachel recently attended The IBS Network's training day for Support Group Leaders and has set up a group in Frodsham (Cheshire) which meets every month. Find out more here: https://www.theibsnetwork.org/self-help-groups/