Saffron's Story
17th January 2018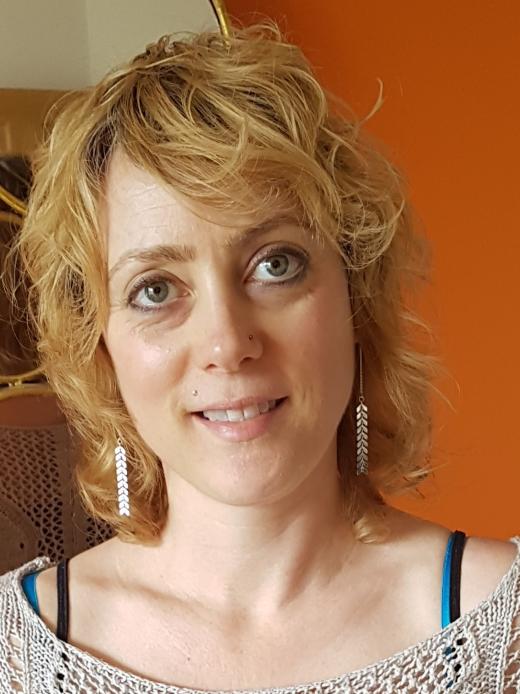 It was in the second week of our holiday in Cancun a few years ago when I finally decided to do something about my tummy. I was suffering so badly from diarrhoea and stomach cramps that I was afraid to leave the hotel room and felt completely exhausted and tired. I'd experienced the same thing during the second week of my honeymoon in Cuba, which was so embarrassing when walking around Havana!
I'm a foodie and absolutely love all food from around the world so was totally horrified that I was getting ill! I so didn't want to be an 'English person abroad' only eating fish and chips or never going away because of the food!
Back home the severe diarrhoea improved but then I started to get severe bloating which made me look like I was six months pregnant. So, I saw my GP, who sent me for blood and poo tests. My husband was convinced that I had IBS, but he's prone to being a hypochondriac so I ignored him. I was wrong and was diagnosed with IBS about a year ago.
I was gobsmacked but it did explain the stomach problems I've experienced throughout my life; from being a non-thriving baby to having the propensity to vomit at the drop of a hat with foul flatulence and diarrhoea.
The first things I did was buy membership to The IBS Network and purchase the 'Cooking for the Sensitive Gut' book by Dr Joan Ransley and Dr Nick Read. I've been actively managing my IBS predominantly by following low FODMAP diet ever since, under close supervision of a Dietitian.
I'm lucky as my IBS is mainly trigged by food. I have to be very, very stressed for this to have an impact on my symptoms. However, I do find that if either my hayfever or milk allergy also flares up then my IBS is bad. When this occurs, I take Alverine Citrate (antispasmodic medicine) as prescribed by GP. For me, having IBS very rarely affects my ability to go to work and I still make it to gigs and festivals and eat out with friends. I just know there will be fall out!
BUT then, I contracted glandular fever which really flared up my IBS. A year on and I'm still struggling to get everything back under control.
Everything we eat is home cooked and we have friends and family around for dinner parties; we dream of opening a totally Coeliac, IBS and Gut friendly café in the future!
Saffron has just started a new job, but when this settles down plans to either join or set up a support group in Bristol. She would like to see the UK generally becoming more aware of IBS and the impact it has on people's lives.